Musician Zayn Malik has been in relationship with supermodel Gigi Hadid for quite some time.  Last year, it was announced that the couple was expecting their first child during the lockdown and she delivered baby Khai in September last year.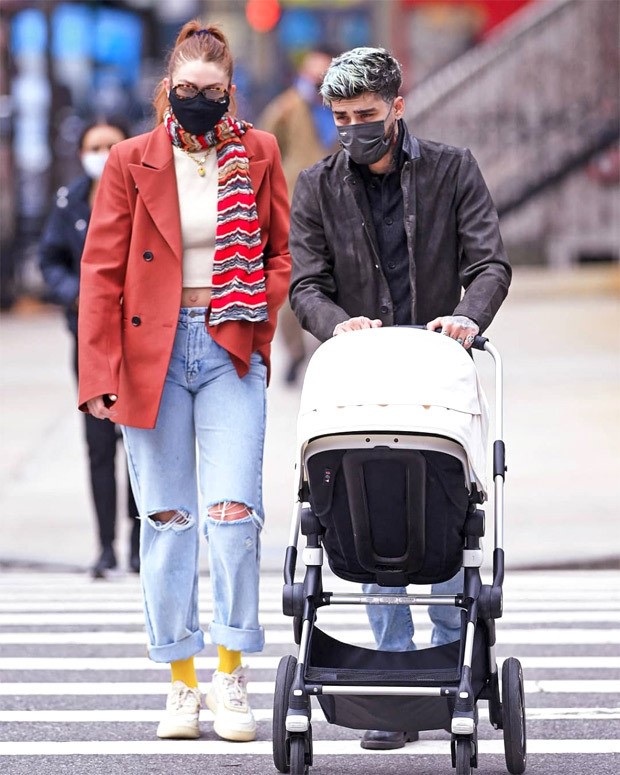 Talking about her pregnancy, Gigi said that she was very grateful for the time she got to spend with her family during the lockdown and she felt all the love. A day ago, on March 25, Zayn and Gigi made their first appearance together in over a year with their daughter Khai taking a stroll in New York City.
They've been doting parents to the little munchkin. Flaunting her new red hair, Gigi was seen in a white top paired with orange blazer, striped scarf. She was wearing light-wash denim jeans with white sneakers and yellow socks. Owing to the pandemic, she wore a black mas.
Zayn was seen wearing a black leather jacket with a basic blue jumper and denims. He looked absolutely handsome with mint green highlights in his hair.
Zayn Malik dropped his album 'Nobody is Listening' recently with 'Vibez' as his lead track.
Zayn with Gigi and Khai in NYC today pic.twitter.com/I8eJ4oeDpR

— 1D Media! (@With1DMedia) March 25, 2021
Video of Zayn and Gigi out and about with their daughter Khai in NYC today via Elder Ordonez. pic.twitter.com/fSziVOffhL

— Zayn Malik Daily (@zmdaily) March 25, 2021
ALSO READ: Gigi Hadid and Zayn Malik name their daughter Khai, announce it via Instagram bio update