South Korean singer-songwriter-producer, Wonho, has released his highly anticipated second mini-album, Blue Letter, today. He is set to continue his upward trajectory all across the globe with the release of Blue Letter. The new album, which compares isolation from the world during the pandemic to the blue ocean, is a sincere letter from Wonho showcasing his genuine, innermost thoughts and raw emotions.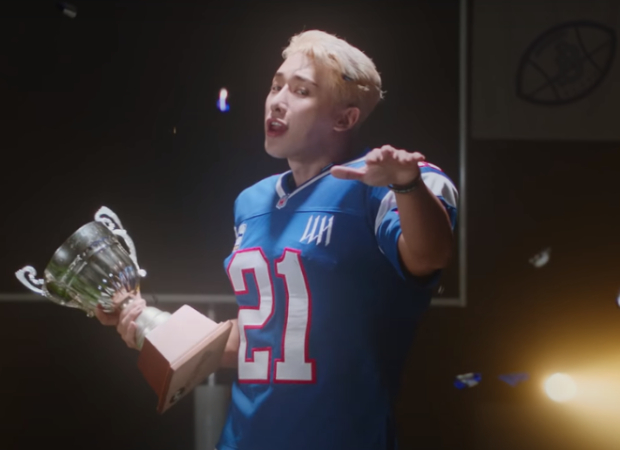 Title track "Blue," an upbeat pop song with a deeper meaning, presents a hopeful message through the use of "blue"–feeling blue and the blue ocean. This track is meant to quench the thirst of its listeners who've had strong emotions while being isolated this past year, with lyrics of hope "If you feel the same, tell me. Hold my hand when you're ready." With two versions of the song that are both in Korean and English, Wonho's "Blue" will act as a light at the end of the tunnel. The music video was made with the intention to tell his fans that even the dullest days in life can be turned into the brightest moments through imagination.
Wonho is further exploring his range of artistry on this album by showcasing his songwriting and producing skills throughout every single track. The seven tracks provide the listener with fantasies to help resolve their sense of loss that they may go through living their repetitive daily lives.
Blue Letter weaves various episodes into one big plot under the theme of "youth" and "consolation." As the first track of the album, "Intro: Seasons and Patterns," which compares the blue waves to passing time, introduces the prelude for the rest of the tracks. The beautiful yet sad "No Text No Call" is followed by "Come Over Tonight" and "24/7"; while they all sing the melancholic change of moods that are on the border of joy and sorrow. "Stranger," which is made up of soft vocals alongside an acoustic guitar, then reveals Wonho's wish to meet with his fans in person.
Wonho's debut last year resonated with fans all around the world, with the album quickly climbing to No. 1 on the Worldwide iTunes Album Chart, and ranking high on the iTunes charts in 30 countries and Billboard World Digital Song Sales Charts.