Actor Sidharth Shukla's untimely demise has left the entire nation utterly shocked and tear-eyed. The actor had very good relations among his fans and the people of the entertainment industry. Post his demise, there have been many people who have come out and expressed their remorse. While Shehnaaz Gill, and Vidyut Jammwal, who were the closest to him didn't spoke at all.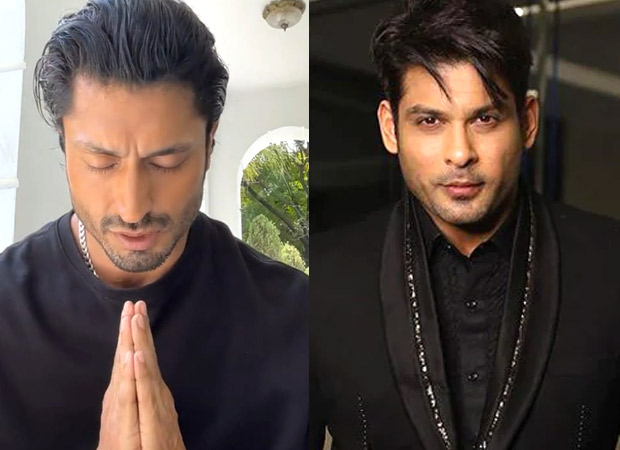 Vidyut Jammwal had a hard time dealing with his best friend Sidharth Shukla's demise and couldn't express the feeling of losing him. But recently, in an Instagram live session, Vidyut paid a heartfelt tribute to Shukla. In his 18-minute-long video, Vidyut said that he and Sidharth have been best friends since 2004 and that Sidharth was his first gym partner in Mumbai.
The video began with Vidyut chanting some religious mantras and expressing his bond with Sidharth. He shared that Sidharth often use to come to his place without any prior information and just randomly make plans. He confessed that Sidharth was his best friend because there was no one like him. He then recalled the time when he first met him at a gym in Mumbai and how that meeting eventually turned out into their great friendship. He also said that he has many fond memories with him while doing shows, modelling and gyming together.
Vidyut even told that Sidharth was amongst the ones who saw Vidyut's Filmfare trophy for the first time. He added that Sidharth was a person who genuinely gets happy for his friends and that he was the one who went to watch his film Commando on the first day without informing him.
As the video went ahead, he also appreciated Sidharth's upbringing and said that he's been raised by three strong and independent women. Vidyut believes that he was the real Man and which was only possible because of his mother and two sisters. Vidyut also told that Sidharth's mother Rita even use to invite him to their place and prepare homemade food.
Vidyut also opened up about Sidharth's qualities. He said that he was proud of the fact that he was witty and intelligent and used that in his work. "It would be very difficult to defeat Shukla," he said while controlling his tears. He also shared a very funny incident where Sidharth claimed Vidyut's song  'Knock Knock Tera Baap Aaya' from Commando 3  as his song. For a matter of fact, during Bigg Boss 13 Sidharth's fans used to make a lot of video edits on this song. To which Vidyut use to argue back and laugh.
 

View this post on Instagram

 
As the video came to an end, a heavy-hearted and teary-eyed Vidyut said that he used to be very proud of calling Sidharth Shukla his friend. Vidyut even said that he considered himself the best son in the world, but then he met Sidharth and saw his dedication to his mother his perception just changed completely. In the end, Jammwal concluded the note by saying that The late actor has achieved everything he had dreamed of and was happy, successful, well-spoken, well-maintained.
Also Read: Vidyut Jammwal to pay a special tribute to Sidharth Shukla on Instagram