South Korean group TOMORROW X TOGETHER or TXT made their first appearance on The Ellen DeGeneres on April 16. The quintet performed 'We Lost The Summer' from their third EP 'minisode1: Blue Hour'. This is the first time they are performing on the show.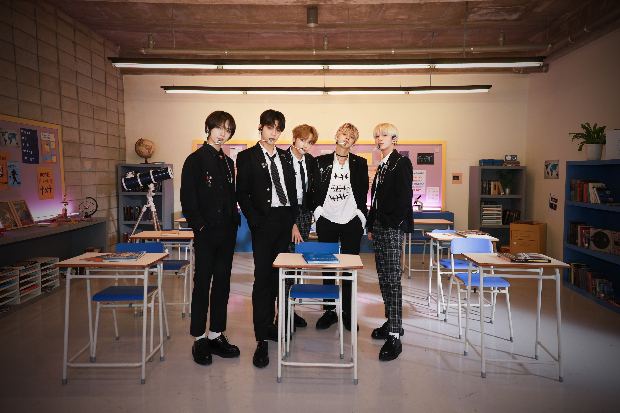 'We Lost The Summer' is a Dance Hall track that anyone living the pandemic era can relate to—the lyrics sing about the loss of routine and the uneasiness a teenager feels while navigating through the era of the COVID-19 pandemic. The performance is delivered against a school setting, magnifying the emotions the song carries.
TXT ALREADY PERFORMED ON ELLEN???
pic.twitter.com/1UCSaxIFQ3

— ace (@4thgenitboy) April 16, 2021
TOMORROW X TOGETHER's latest album 'minisode1: Blue Hour' landed on No. 25 on the Billboard 200 chart, an all-time high record for the band.
Keep on the lookout for what other surprises K-pop's 4th generation group will bring as they are rumoured to make a comeback soon.