News
Sushant Singh Rajput: Ayushmann Khurrana trolled for keeping mum and supporting late actor's girlfriend Rhea Chakraborty
Ayushmann became a target for supporting Rhea Chakraborty and he was badly trolled on social media.
MUMBAI: Sushant Singh Rajput's death case is getting murkier with each passing day. But now the case has been handed over to CBI by Bihar Police for further investigation and it is evident SSR's fans and family are more than happy. All are eagerly waiting for justice for late actor SSR. Now in the wake of the ongoing controversy, Ayushmann Khurrana and wife Tahira Kashyap have become the talk of the town for all the wrong reasons. Ayushmann became a target for supporting Rhea Chakraborty and he was badly trolled on social media. Ayushmann has left emojis on Rhea's posts related to Sushant and that drew flak. 
ALSO READ: Sushant Singh Rajput demise: Forensic expert reveals the ceiling fan didn't bend much, no nail samples were collected
Rhea was spotted at the ED (Enforcement Directorate) office in Mumbai with her brother. Gulabo Sitabo actor is being badly trashed on social media by Netizens for keeping silent for the longest time and now after two months post SSR's demise, he is seen supporting the Jalebi actress. As nothing can go unnoticed from netizens' eyes, they made the actor trend. One user wrote "#AyushmannKhurrana has been silent since so many days on SSR's death. In fact, he openly sympathized with #RheaChakraborty & conveniently sided with the mafia, while his wife tried hard to join the #Bollywood wives club. You think we don't see through your bullshit?." 
In the above tweet, Ayushmann's wife was also targeted for allegedly joining 'Bollywood wives club'.  Another user wrote, "They have proved that they can run propaganda but step back when it comes to unveil truth.. I really appreciated his movie.. which were based on real stories, even the casteism brutality one. But after his silence on the SSR case.. Boycott him as well Boycott  #ayushmannkhurrana."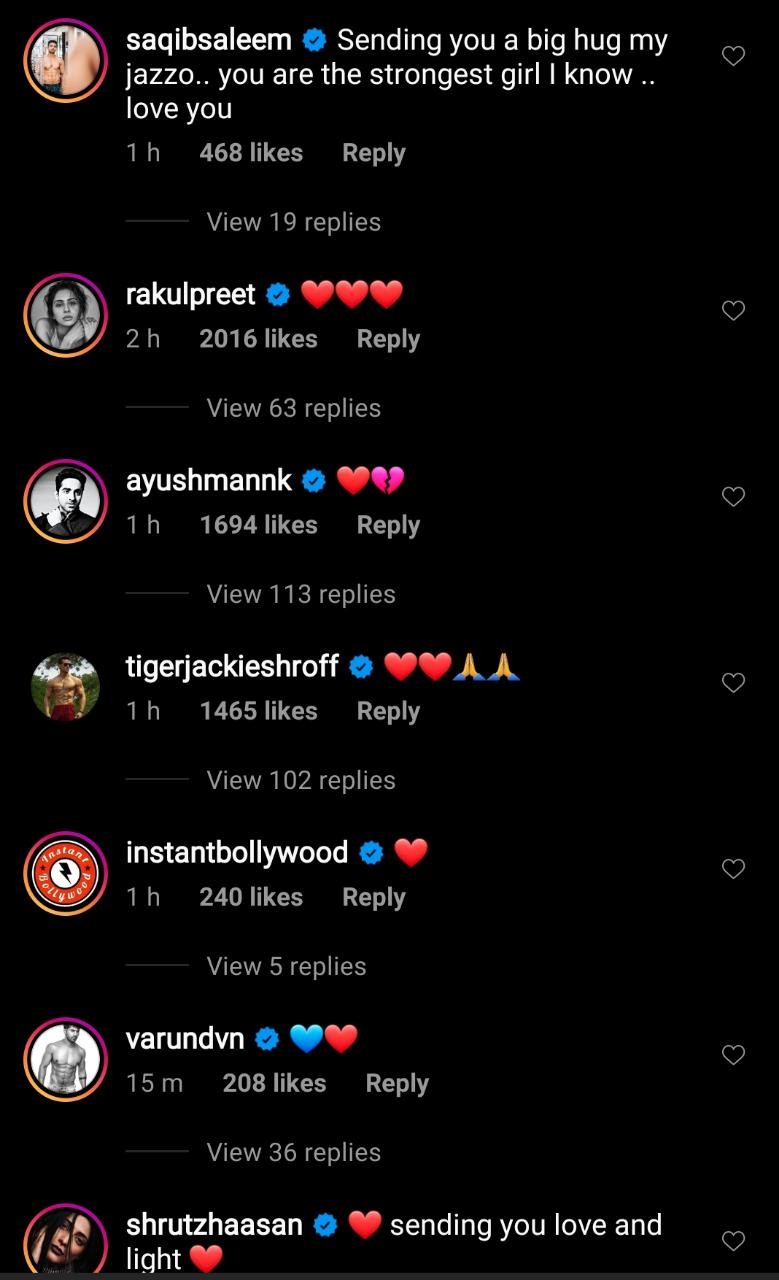 While one Twitter user also said, "When after a month of his death this verified acct. holders were human enough to sympathise for Rhea but not human enough to be in favour of justice for #SSR. It was declared a mysterious death by then and still, they chose to stay mum #BollywoodDarkSecrets #AyushmannKhurrana" 
#AyushmannKhurrana
I dont expect to see u fight for Sushant ir stand up against anyone.
But atleast stop supporting these nepo kids. Even u know the truth and even we know it. So stop sugar coating. Remember even we stood beside you for ur talent #SushantSinghRajput pic.twitter.com/3vVX9Pnsqh

— Radhika (@RWarrior009) July 29, 2020
After tapsee richa #AyushmannKhurrana continue with chamchagiri of Bollywood mafias and star kids so chamchagiri require no guts but standing up against mafias and injustice require courage which even you lack aayushman pic.twitter.com/WxJoa4kjhi

— Bharat Arya (@silentsailor2) July 29, 2020
Shame on peoples of Bollywood be it an insider or outsider all are same.These spineless people can stoop to any level just for money.We pray that the thing that happened with #SSR must happen with BOLLYWOOD Biggies then they will understand what it feels like#AyushmannKhurrana pic.twitter.com/n74eMdjUFm

— Pramod (@Pramod07542961) August 7, 2020
Ayushmann had done the O Heeriye song with Rhea Chakraborty in the year 2013. Since then they have been good friends but did not do a film. Well, the entire nation is waiting for justice to be served and Ayushmann and his wife are being badly trolled on social media for supporting Rhea. 
ALSO READ: Ankita Lokhande and friend Samuel Haokip react to Sushant Singh Rajput's sister Shweta's 'Be careful who you mess with' post
CREDITS: SPOTBOYE