After a successful season of some of the top Bollywood stars trying their hands in the kitchen, discovery+ has kick-started the second season of Star Vs Food. The first season saw the likes of Karan Johar, Kareena Kapoor Khan, Malaika Arora, Arjun Kapoor, and Pratik Gandhi grace the show and cook for their loved ones. While the new season was kickstarted by Janhvi Kapoor, the second episode was graced by the evergreen superstar Anil Kapoor.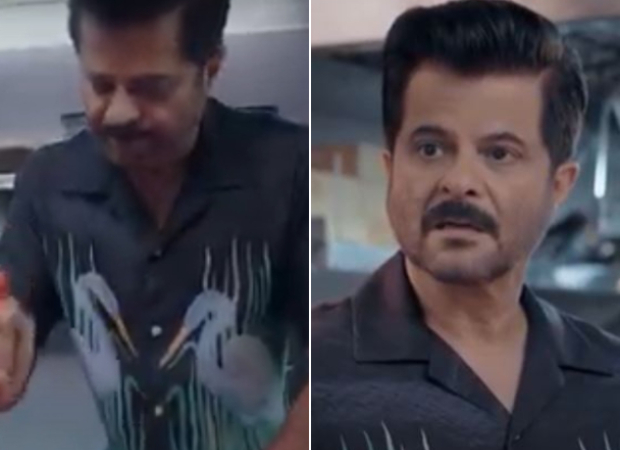 THE KAALI PEELI TALE:
Anil Kapoor starts the journey from his house in Juhu, where he goes live on Instagram and informs his followers that he will be learning the art of cooking. Chef Ganesh Bisht who will be his teacher for the day arrives in a kaali peeli taxi to pick up Anil Kapoor from his house to their destination, Silly. On their way, Anil Kapoor recalls his childhood days,"I used to live in Chembur's Tilak Nagar. We didn't have a car. So we would travel by bus and after some progress, we would travel by Taxi. It was a big thing to travel by taxi back then." He also remembered the times he would go to a taxi stand at Sion Koliwada in Mumbai just to get some change.
PREPARING THE MENU:
Anil Kapoor has a childlike curiosity as he goes about the kitchen and listens to the chef about the intricacies of cooking. The chef asks Kapoor about who his guests will be, but the actor decides to not reveal the names. The chef comes up with two dishes for Kapoor to prepare- Slow Roast Lamb Slider and Gnocchi Pasta. The actor also compliments his daughter Rhea Kapoor. "Rhea has made some wonderful Spanish, Mexican, and she makes wonderful burgers. I have a little knowledge. But I am not a cook," he revealed.
THE GOOD STUDENT:
Anil Kapoor calls the kitchen his classroom and Chef Ganesh Bisht his teacher. The actor is super enthusiastic as we are used to seeing him in his movies and public appearances. As he goes about his first dish of preparing the lamb sliders, he observes, "I have seen Karan Johar, Arjun Kapoor, and Kareena Kapoor's cooking, The dedication and hard work I am putting in and the honesty that I am showing, the others did not have it. They seemed to be learning".
"I have played a chef in a film and I enjoyed playing the role. The film's name is Ek Ladki Ko Dekha Toh Aisa Laga. I learned quite a lot for the film," Anil Kapoor further revealed talking about his connection with cooking.
ANIL KAPOOR'S DIET:
Anil Kapoor is known for his fitness and youthful looks. When the chef asked him about what his daily diet looks like, he said, "My diet is very very simple. I start with eggs in the morning and I have a toast. And then, of course, I have a very light lunch. And sometimes if I am working I avoid lunch also. If I am not working, then I have lunch which is a little bit of rice, a little bit of chicken, lamb, or fish." Anil also spoke about his cheat day. "My cheat day is on Saturday. Because Monday to Friday night I work out and Saturday is my cheat day. Khao peeo aish karo, but exercise double karo".
After he keeps the lamb to bake in the oven, he proceeds to make the Gnocchi pasta. However, he fails at lighting the stove. He repeatedly tries to light the stove with the lighter but takes multiple attempts to get it right.
KYA BAAT HAI!!!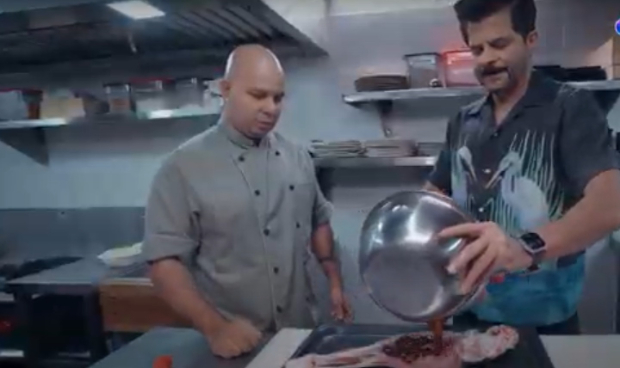 From learning about exotic vegetables like yellow zucchini to learning to boil and peel potatoes to making 2-inch lamb patties, Anil Kapoor gets excited with every new challenge. While the lamb gets mildly burnt, he does not get discouraged and carries on happily and enthusiastically. After every challenge, he motivates himself by saying, "Kya Baat Hai".
The chef also reminds Anil of the ticking clock and that he has to move quickly as the guests were about to arrive to eat his food. The ticking clock reminded him of his mother. "That stressed and anxious I have seen my mother also, inspite of cooking for so many years. Food should be cooked on time and should be tasty and delicious," he said.
THE STARRY GUESTS AND TASTE TEST: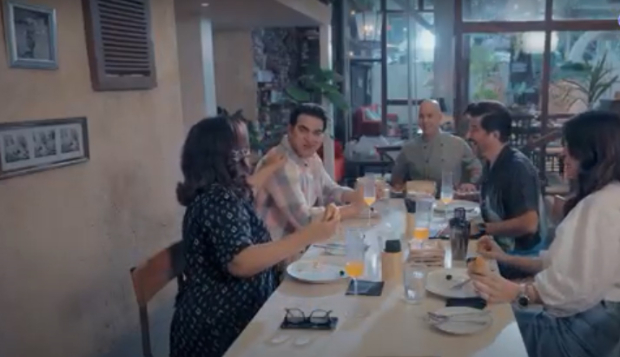 Anil Kapoor's friends Farah Khan and Arbaaz Khan and sister-in-law Maheep Kapoor are the guests who got to give a verdict on his culinary skills. Before eating the food, Farah Khan revealed, "I have zero expectations from him, I have never seen him cook in 30 years that I have known him. So it is good that I am starting from zero. So unless it's really burnt and uneatable everything will be higher than what I expect." On the other hand, Arbaaz was more pragmatic. "I was invited for it, I was dead sure that food is going to be beyond amazing. I am looking forward to it."
Arbaaz, Farah, and Maheep were taken aback by the dishes prepared by Anil and were in utter disbelief that it was made by Anil Kapoor himself. "Honestly, I have been married for 21 years and dated Sanjay (Kapoor) for 5 years. So 26 years in this family, Anil has never entered the kitchen. So after 26 years, I am eating Anil Kapoor's food." Maheep also revealed that back when she was dating Sanjay Kapoor and they would go out to eat, Anil would complain about the oil in the food and Sunita would fire him for eating too much. "For 26 years he has been eating from other people's plate and says I have not eaten anything," she added.
Anil Kapoor also revealed the story behind the word 'Jhakkas ' being associated with him. "It was when I did a film called Yudh. Rajiv Rai was the director and I was playing a double role with Jackie Shroff. I used to say Jhakkas a lot in the film. It became popular back then and even the character was famous. Eventually, people forget. Then suddenly out of the blue, it became very retro. So now I have a condition while doing endorsements that if you want me to say Jhakkas I will charge you double," he revealed.
SALMAN KHAN, SHAH RUKH KHAN AND THEIR FOOD HABITS:
During their conversation, Farah Khan also spoke about Salman Khan and Shah Rukh Khan's food habits. Talking about Salman Khan she said,"He's the only star I know who eats almost everything. Salman despite having the physique I have seen him eat rice, biriyani, chole, and everything else."
Talking about Shah Rukh, Farah said, "I worked with Shah Rukh Khan the longest and he eats only his tandoori chicken. He never eats rice roti or I haven't even seen him eat bread." Anil Kapoor also says that he remembers during the shooting of Trimurti, SRK would take only one serving of tandoori chicken and nothing else.
Star Vs Food featuring Anil Kapoor will be premiered on discovery+ on September 15.
ALSO READ: Star Vs Food: Janhvi Kapoor prepares authentic Korean meal for her friends with special appearance by Korean soloist AleXa and reveals what quality makes for a real Kapoor