In some exciting news for Spider-Man fans which will definitely make their day. Actors Tom Holland and Zendaya may have just sealed it with love by confirming those dating rumors!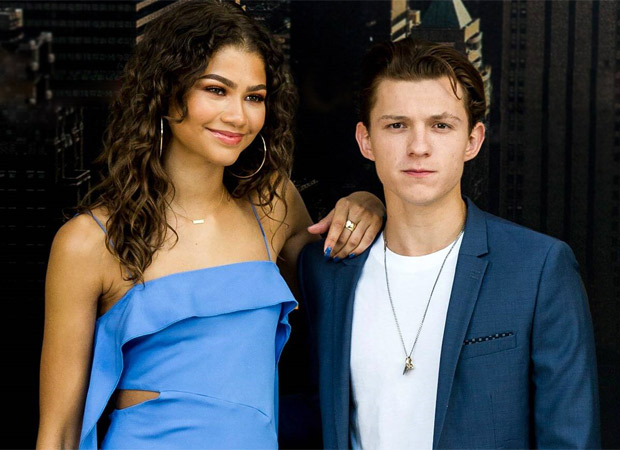 In a series of photos obtained by tabloid Page Six, the Spider-Man: No Way Home co-stars were snapped indulgeding in a passionate makeout session in Tom's Audi sports car in Los Angeles on Thursday, i.e. July 1. The actors were papped as they packed on some major PDA. Given their quirky bond, the duo couldn't help themselves from not just smiling brightly but also making goofy expressions. Tom and Zendaya were spotted in the Silver Lake neighborhood at Zendaya's mother Claire Stoermer residence. Moreover, Stoermer was captured accompanying the pair on the same day as the trio walked out of her residence.
— v (@ViralMaterial) July 2, 2021
As for their sense of style and choice, Zendaya kept it cool with her no-makeup look as she slew in a white crop top paired with jeans and black converse while her hair was styled in a half-up, half-down hairdo completing the look with gold hoop earrings. Tom kept it very comfy in a plain white tee layered by a blue flannel shirt and matching it with black shorts and white sneakers.
There have been rumors for years that Zendaya and Tom are dating in real life after they first worked together in 2017′s Spider-Man: Homecoming followed by Spider-Man: Far From Home in 2019 and will next be seen in Spider-Man: No Way Home. Tom had dated his childhood friend Olivia Bolton while Zendaya was rumored to be dating her Euphoria co-star Jacob Elordi between 2019 and 2020.
Also Read: David Beckham and Victoria Beckham celebrate 22nd wedding anniversary with sweet throwback moments