SEVENTEEN will make their comeback on June 18 with their eighth mini-album 'Your Choice.' The animated concept trailer was unveiled on May 18 whereas the album highlight was dropped on June 14. Today, the group released the teaser of the title track music video 'Ready Of Love'.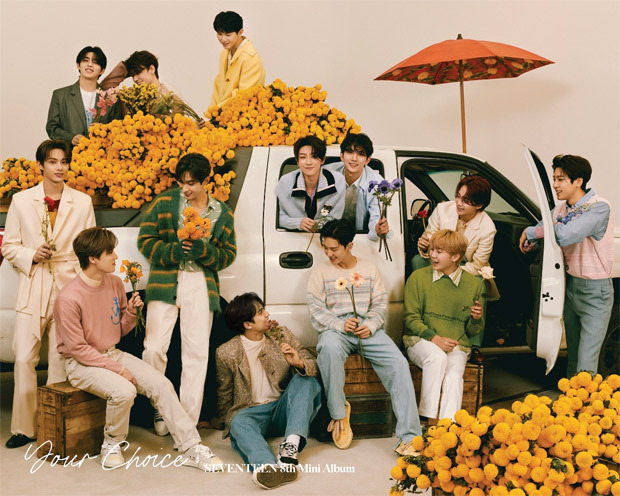 The music video, set in the pastel-themed surrounding, gives individual glimpses of S.Coups, Jeonghan, Joshua, Jun, Hoshi, Wonwoo, Woozi, DK, Mingyu, The8, Seungkwan, Vernon, and Dino in different settings. The walls in the teaser have love-themed taglines like 'I am a fool of love…', 'You are my escape', 'I dream of love', 'I can see you' and 'Lover'. The spring/summer vibe is evident, the visuals are enigmatic as you hear the lyrics 'I'm ready to love'. The rose-quartz theme which is also SEVENTEEN's colour also symbolizes love.
Here's the highlight medley of the album and how the songs would sound like.
Meanwhile, the group's members 
Hoshi, 
The8
, and
Wonwoo
and
Mingyu
released their solo work earlier in April. The South Korean group dropped their third Japanese single titled 
'Not Alone'
 or 
'ひとりじゃない' (Hitorijanai)
. The single pre-released on the music platforms on April 15, 2021, and the music video released on April 18, 2021.