Following the release of their third EP 12:00 with accompanying 'Why Not' music video, South Korean powerhouse female group LOONA is back with new album '&'! This time, their music is fierce, explosive as witnessed in the title track 'PTT (Paint The Town)'.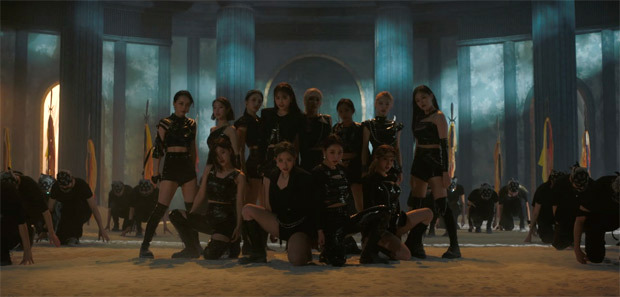 Released on June 28, 'PTT (Paint The Town)' is a hip-hop dance genre with the most intense and explosive energy of LOONA that they have released so far. The song combines all the essential elements from chart-topping Bollywood songs, with massive Indian drums and tablas combined with aggressive dubstep and 808 bass sounds, a hypnotic Indian flute playing the signature melody of the song, and a massive chorus. The minimalist verses and building pre-chorus parts all lead to haunting chorus parts with a melody line you will never get out of your head.
This title track, featuring 12 members – Haseul, Vivi, Yves, JinSoul, Kim Lip, Chuu, Heejin, Hyunjin, Go Won, Choerry, Olivia Hye, and Yeojin, aims to establish and redefine themselves after breaking the rules without being trapped in taboos or being wary of others to 'Paint The Town' in LOONA's colours as reflected in the lyrics, "We'll take to the moon/ Block the moon's eyes/ The 12 eyes of the eclipse that started might cover you."
'[&]' album is about why LOONA had no choice but to break the fixed rules and become one with all LOONAs around the world, after making bigger waves of change. LOONA holds a variety of symbolic objects that symbolize their dignity. Among those, the symbolic color has a significant connection with the message that LOONA wishes to convey through this album.