Lady Gaga is a woman of sheer style and unmatched fashion. She adds a dash of her personal style and quirk to every outfit she wears. Lady Gaga is literally setting standards high as she has been serving looks ever since she touched down in New York. She has been dropping looks from Alessandra Rich and Manolo Blahnik, Gaga's favourites pieces from luxury labels such as: Jimmy Choo, Gucci, Giuseppe Zanotti and Christian Louboutin. She has been seen donning puffy sleeves, OTT prints, track suits, midi dresses, pencil skirts and her all-time favourite quirky, statement sky high heels. Lady Gaga's obsession with heels is never ending.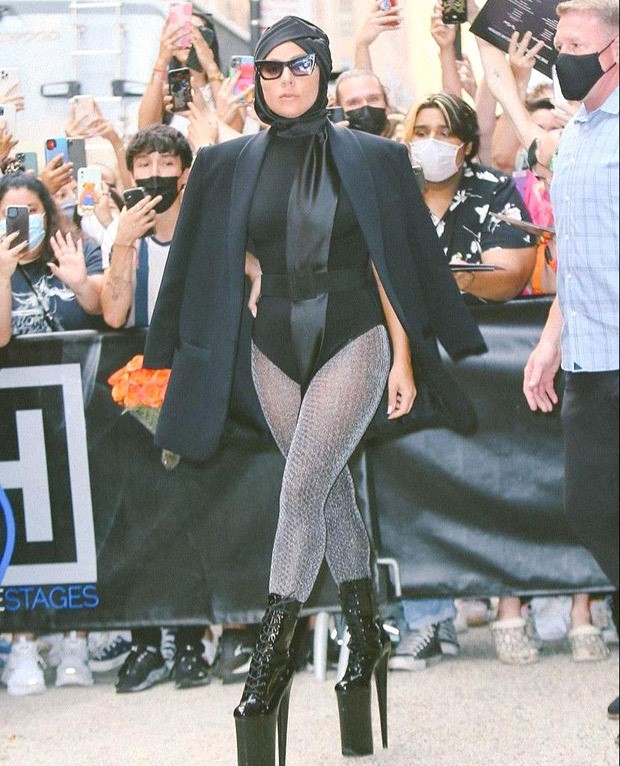 She was spotted in New York with abnormally sky-high heels with platforms. She was dressed in a black monokini with a belt that featured a square buckle. She paired that with a satin scarf and silver sequin leggings. She topped off the look with a black over-sized blazer. There's nothing Gaga can't pull! She looks like an absolute queen!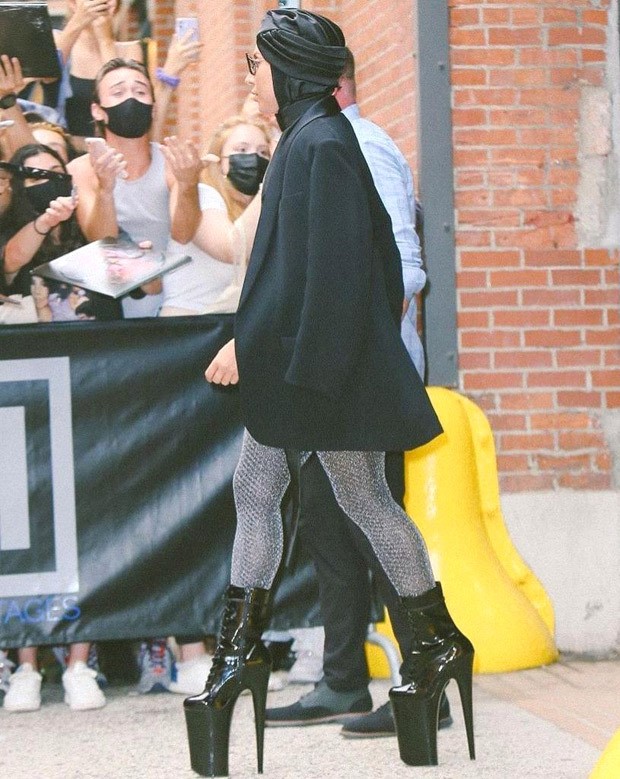 In a new interview, it was revealed that Grimes will be featured on Lady Gaga's upcoming Chromatica remix album. Lady Gaga released, 'Born This Way: The Tenth Anniversary Edition' which features all of the 14 tracks of her sophomore album with six alternate versions of songs reimagined by LGBTQIA+ artists and advocates. She also postponed her 'Chromatica Ball' tour till 2022 for the second time.
Also Read: Fashion Face Off – Kiara Advani and Gauahar Khan stun in white floral saree! Who pulled it off better?