South Korean girl group ITZY is back and how. The 4th generation group comprises Yeji, Lia, Ryujin, Chaeryeong, and Yuna. Dropping their new mini-album 'Guess Who' on April 30, the group channels fierceness in the lead track music video 'Mafia In The Morning'.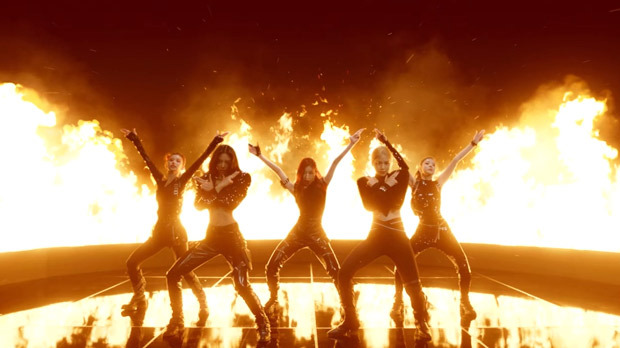 In the music video, the quintet blends with the surroundings, reinforcing the mafia trick that though they hide their innermost feelings, but as they grow further, they open up and show different aspects and their real side. Comparing it to the mafia game, the song generates curiosity about real feelings. "I'ma steal it, I steal your heart / You are gonna love me / I'm the type who shows the teeth when it's time / Even when we make an eye contact / It doesn't shake me, no / If it's a sin to love you, the culprit is who? / You'll never know."
The dance song has been produced by J.Y. Park with South Korean songwriters Danke and Kass and composer Lee Hae-sol. The album consists of 6 songs and is now out.
ITZY was formed in 2019 and signed by JYP Entertainment. Their debut single 'Dalla Dalla' peaked at No. 2 on Billboard's YouTube chart and No. 1 on iTunes' song chart in twelve regions. With multiple accolades, award show wins, tours under their belt, ITZY's last work was their third EP 'Not Shy' released in August 2020. The quintet is gearing up for the album 'Guess Who' to release on April 30.