Ever since its first episode aired, Zee TV's show – Teri Meri Ikk Jindri has been successful in entertaining the masses through its unique love story of two starkly different personalities – Mahi (Amandeep Sidhu) and Jogi (Adhvik Mahajan). Both the lead stars have been working hard to play their roles convincingly. They are quick to learn new skills for the show, whether it's riding a bike or learning how to drive. In fact, neither Amandeep nor Adhvik believes in taking shortcuts or using body doubles or cheat shots. Hence, when Amandeep had to cook an Indian sweet dish for a special sequence of the show, she didn't think twice.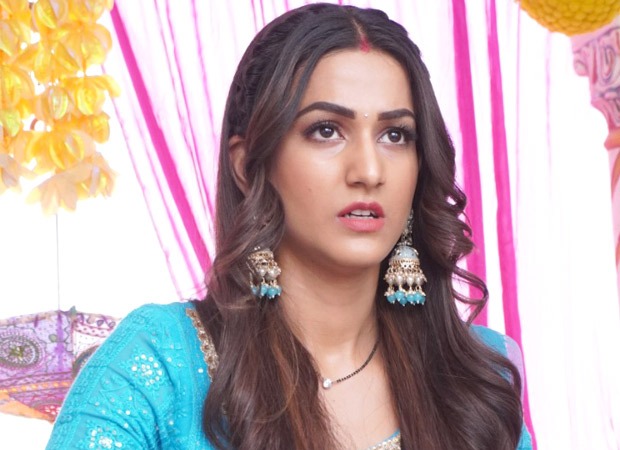 During the upcoming episodes, Mahi will be seen entering the Mrs. Amritsar Contest, where she will be asked to make 'Kheer' as a challenge. With Amandeep not being an expert in cooking and having no idea how to make Kheer, the team could have gone for cheat shots, but Amandeep insisted on doing it herself as she wanted the sequence to look genuine. She just looked up a couple of videos and got right into making Kheer for the sequence and it was so good that the unit members feasted on it after the shot was complete.
Talking about how she faced this challenge, Amandeep Sidhu who plays the role of Mahi, revealed, "Shooting for the Mrs. Amritsar Contest in Teri Meri Ikk Jindri has been quite difficult for me because of the different rounds Mahi has to go through to win the competition, such as cooking, dancing, and ramp walk. And, out of these three, the most difficult sequence was shooting for the cooking round as I really don't know how to cook that well. On top of it, I was told to cook an intricate Indian sweet dish like kheer. I can cook daal, roti, and simple dishes, but cooking kheer was challenging for me. I could have surely asked them to do cheat shots, but I wanted the scene to look genuine, and hence, I told my team to let me watch a few videos before I start shooting for it. My whole unit, especially the director, was very supportive and they guided me well. I cooked the kheer myself and while I didn't taste it as I am not so fond of sweets, my team did enjoy feasting on it. These few episodes, where I will be seen competing for the Mrs. Amritsar title, were fun to shoot and I can't wait for our fans and followers to watch it and cheer for me."
Like Amandeep, Mahi is also battling all the challenges thrown at her. But will she be able to win the Mrs. Amritsar contest? Or will there be a new twist in the tale?
ALSO READ:  "Mom had tears in her eyes seeing me as a bride on the show", says Teri Meri Ikk Jindri's Amandeep Sindhu