Hina Khan has recently lost her father to a cardiac arrest while she was away in Kashmir for the shoot of a music video. The actress had taken the first flight home to be with her family during these trying times only to have tested positive. While she's recovering with the help of the doctors under home quarantine, she couldn't help but feel helpless for not being with her mother during this hour of need.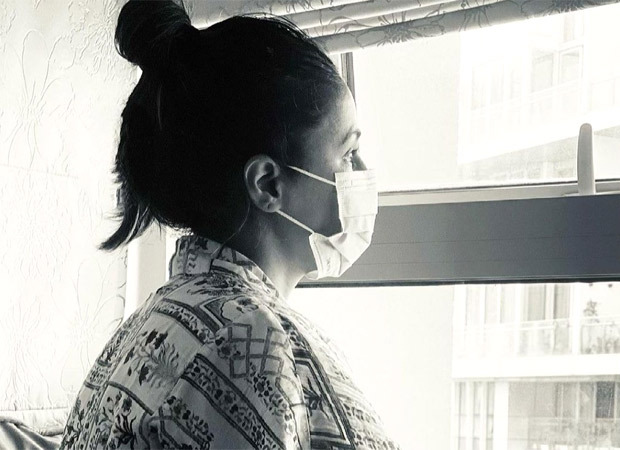 Sharing a few pictures on her Instagram, she wrote, "A Helpless Daughter Who can't even be with her mother to comfort her, when she needs her the most.. Dear people times are tough very tough for not just us, but everyone around.. But thrs a saying, Tough times don't last, Tough people do..???? And I am, was and will always be my Daddy's Strong Girl.. Send in your prayers plz Let thr be light.. Dua ????"
Take a look at her post right here.
Also Read: Hina Khan to feature in B Praak's 'Patthar Wargi' music video