Hina Khan is gearing up for the release of the music video 'Patthar Wargi'. The actress is currently dealing with a very grim time after the sudden demise of her father. She recently tested negative for COVID-19. As she is taking a break from social media, her account is being handled by her team. As they say, show goes on, so does Hina Khan who is continuing her work.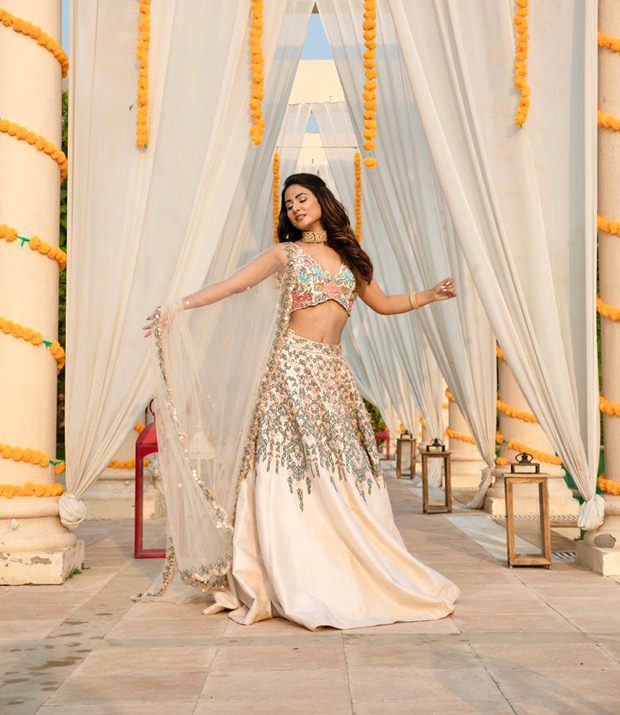 In the recent behind-the-scenes pictures, Hina Khan looked like an princess in her upcoming song 'Patthar Wargi'. The official teaser of the song was released on 12th May and the song is set to release on 14th May. This beautiful ghagra is simple yet stunning. It consists of a light beige color and has a detailed design that appears to be hand embroidered. These designs consist of red, green, pink, and blue colors which perfectly go with the light beige color. She was wearing nude makeup and minimal jewelry consisting of a choker and two bangles which matches the ghagra.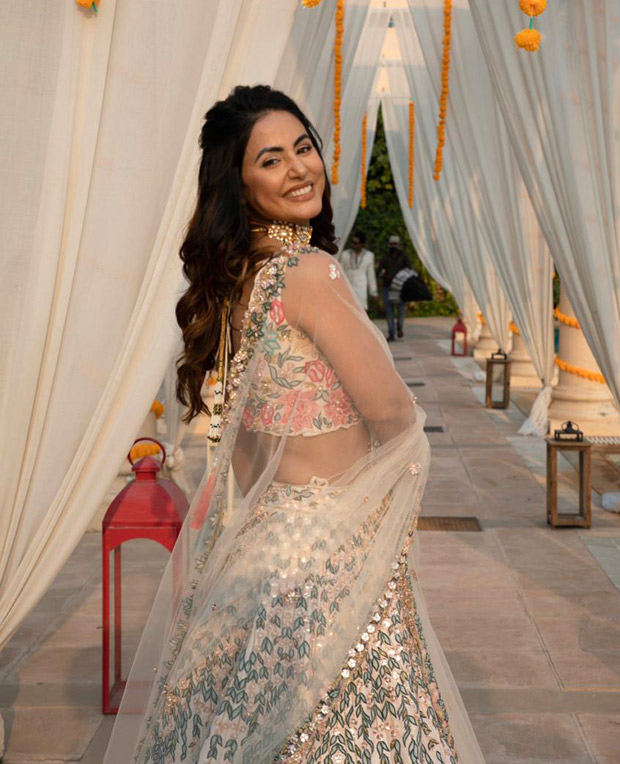 Recently, Hina khan went live on her Instagram where is shared some of the details about her upcoming song and she also expressed gratitude towards her supporters who helped during the difficult situations that she faced a few days back.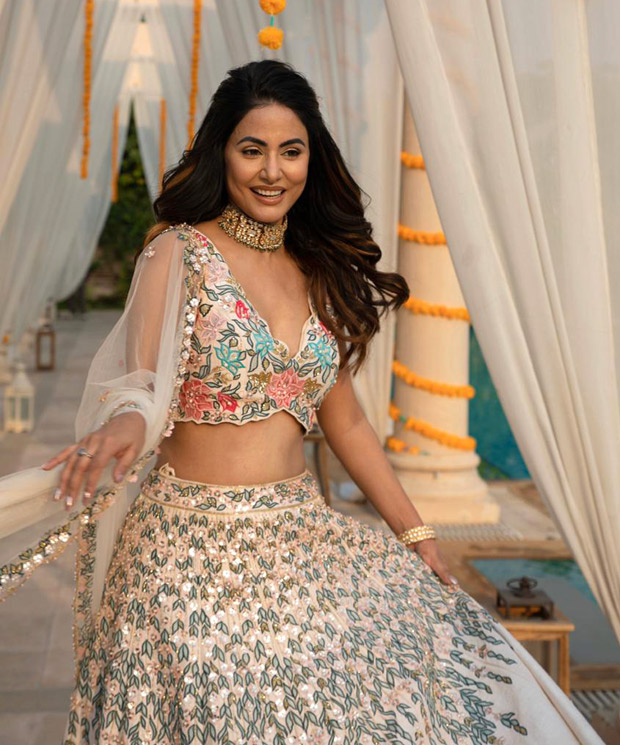 Hina Khan's eyes were filled up with tears as she spoke about her father and about recovering from COVID-19. When talking about her upcoming song, she also mentioned that she had been delaying the shoot, but later she completed it. She also expressed her excitement for the song and the importance of work commitments.
Also Read: Hina Khan shares precious pictures with her father after his death