How many times have you wished to come across an album and you instantly resonate with it? An artist whose voice cheers you up, pierces through your heart but also makes you want more of it? What if you've listened and watched the artist perform for seven years and yet it feels like it's the first time you are making a connection with the said artist? Well, the album COLORS from Ars by South Korean musician Youngjae, a member of popular K-pop group GOT7, makes you enter the beautiful word of his solo music.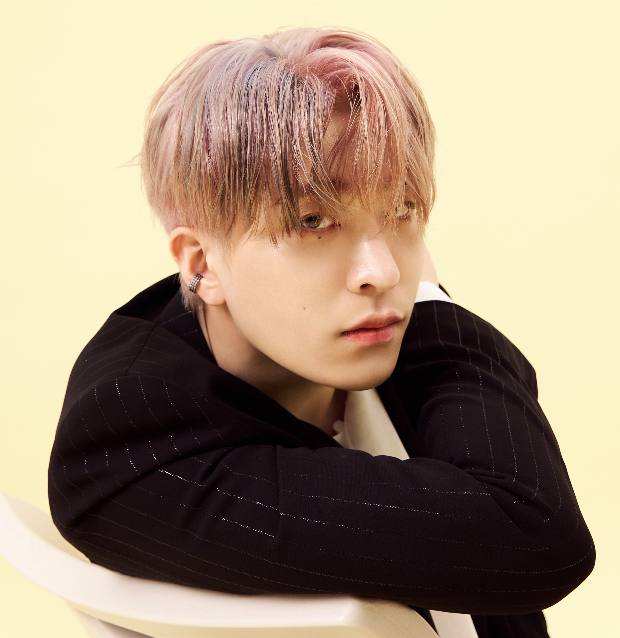 Since Youngjae's debut with the South Korean powerhouse GOT7 in 2014, the group went on to establish themselves as a powerhouse. From alluring vocals to power-packed performances, they've gained the support of millions of fans across the globe. Following GOT7's departure from their previous label JYP Entertainment earlier this year, all seven members went on to find new representations for their solo ventures but also ensured that they continue to remain a group. After seven years as a group, the members are now showcasing their own colours while reinventing themselves with their solo records, and to be honest, their work deserves every bit of spotlight. The vocalist-songwriter-producer Youngjae joined Sublime Artist Agency and in this year itself, he ventured into acting with a musical/theatre, a sitcom on Netflix followed by the release of his solo album. It's been clearly a huge shift in his career with plenty of new opportunities coming his way.
With that being said, Youngjae becomes the fourth member of the group to release a solo album in 2021 and the last member to release solo music, overall. Using his moniker ARS, which Youngjae has used for his solo music – comes from the Latin phrase Ars longa, vita brevis – art is long, life is short. It roughly means "skilfulness takes time and life is short." Focusing on his artistic expression, something we've seen in 'Breath' from Breath Of Love: Last Piece album, Youngjae brings his vivacious energy but also showcases a vulnerable side to him. Known as one of the musicians with a pretty strong vocal presence, Youngjae has showcased this prowess in his solo debut COLORS from Ars – an album that presents a vibrant palette as he unravels his unique identity as an artist.
Bollywood Hungama wrote in COLORS from Ars album review, "When heard separately, the songs hold out on their own, but when put together in an album, they just fit together and form a dynamic hue. Like John Green wrote in his book The Fault in our Stars – "…I fell in love the way you fall asleep: slowly, and then all at once."– it also applies to Youngjae's album COLORS from Ars. As he sings the opening track 'Beautiful', and by the time one reaches the final track 'Lonely', you realize you're already in love with the songs. If one were to pick a tint for Youngjae's album, then it would be a difficult choice, because each song has a shade of its own that paints the listener in its vibrant music."
Bollywood Hungama
spoke to Youngjae about his solo debut, the pressure of working alone, how GOT7 members reacted to his music, and him venturing into acting space with theatre and a Netflix sitcom.
Congratulations on your solo album 'COLORS from Ars'. There's been a lot of anticipation around your release considering it's a first album coming from your side after years of releases on Soundcloud. How does it make you feel now that the album is out in the world?
YOUNGJAE: It feels nice to see the songs I made, out in the world now. Since I made the songs myself, I had liked them when I heard them. Now, since everyone has heard them and loved them, I feel very grateful. This is just the beginning. Now on, I shall work hard and show you an even better side.
There's also been some confusion regarding who joined the group last. But, it's sort of like a full-circle moment – you were the last member to join GOT7 in the 'LAST PIECE' music video and became the last member to release your solo music (though 3 members have only released singles). Did this happen coincidentally or was it planned?
YOUNGJAE: It can be just a coincidence. But, I think I am also the fifth member of GOT7. I did a lot of things in the past, it was a little complicated. People kept coming and going as well. But in the end finally, along with JAY B, Jinyoung, Jackson, and Mark, I joined in as well and we became 5. They practised different group songs and participated in 'WIN'. Then BamBam and Yugyeom joined as well. The song… the song was already made for 5 members. The song 'Girls Girls' was made when we were 5 members. During the making of 'Girls Girls', Yugyeom and Bambam joined and a great team was formed and the album was made. But, this time does seem like a coincidence. Back then, during 'Last Piece', I was introduced last because there were pictures to be taken. But I had a neck disk problem, and I could not work well. The situation was quite helpless, So, I think it is just a coincidence.
Why was it important for you to include the name after your moniker "Ars"? What was the inspiration behind the title of the album?
YOUNGJAE: Speaking about ARS, when I first came across the quote, I had a good feeling and to me, those words gave a cool vibe. That's where 'ARS' comes from. Speaking about 'COLORS' album as a whole, I am not singing in my usual style, but I also tried to use different feelings. I could see different colors of my own.
So, that's how COLORS from Ars album was first conceptualized and produced. You dropped the track VIBIN'. The song is pretty much wholesome with pretty addictive tunes. What is the core message of the song and how did you decide that this is the song that could become the title track?
YOUNGJAE: While making 'Vibin,' I thought about what track would suit as a title track. Finally, something popped, but until recording, I was wondering if it will sound nice. After I finished recording, I thought, 'Oh this does sound good!' I finished the main sounds and chorus and I felt that this indeed sounds nice and suits a title track. Actually, 'Roses' and 'Tasty' were done, and then I was thinking of doing a ballad for the title track. But in the end, I think I made a good choice with 'Vibin'.
"[Ars longa, vita brevis] art is long, life is short" – something you stand by. From 'BEAUTIFUL' to 'LONELY', you paint your own story with each track. This album also focuses so much on your vocal prowess as since song has its own flavour. What's been the learning curve throughout the album-making process?
YOUNGJAE: I did learn a lot. I knew certain things, and I learned how to do them better. Regarding music, I worked with BoyToy, and he taught me a lot of things. He said, "Be comfortable and ask me if you need me for anything". I liked that about him. While working with him, I was quite passive, because I thought that I did not know a lot of things and that there was a lot to improve. But looking back, I was worried about it, but he gave me good feedback so I felt good about it.
Which was the song that took the most time to create and which was the one that was easiest to work on? Which track was made the fastest?
YOUNGJAE: 'Eternal' was the fastest. I had a sudden thought in the early morning, I wrote it all down, in about 5 minutes. Then, the next day, I quickly finished recording the song. 'Vibin' took me two days to do it from start to finish. Other songs were also similar. I was practising judo, running time, and it took longer. It was difficult, but since it is the title track; 'It should be good' was my constant thought. I worked hard there, because of the initial lag.
On the day of the release, your album COLORS of Ars reached hit No. 1 on iTunes in 26 regions whereas VIBIN' reached No. 1 in 21 regions. How do you see this kind of support coming your way from not just your home ground but internationally as well?
YOUNGJAE: It's just very…It's strange, actually. 'Does the world really know?'I am grateful that people have loved and waited for me, and that's why I want to work even better. My thoughts are always on the lines that it should be a good album, because not just South Korea, but the whole world listens to my songs. I will definitely work harder from now on. I am really thankful to everyone.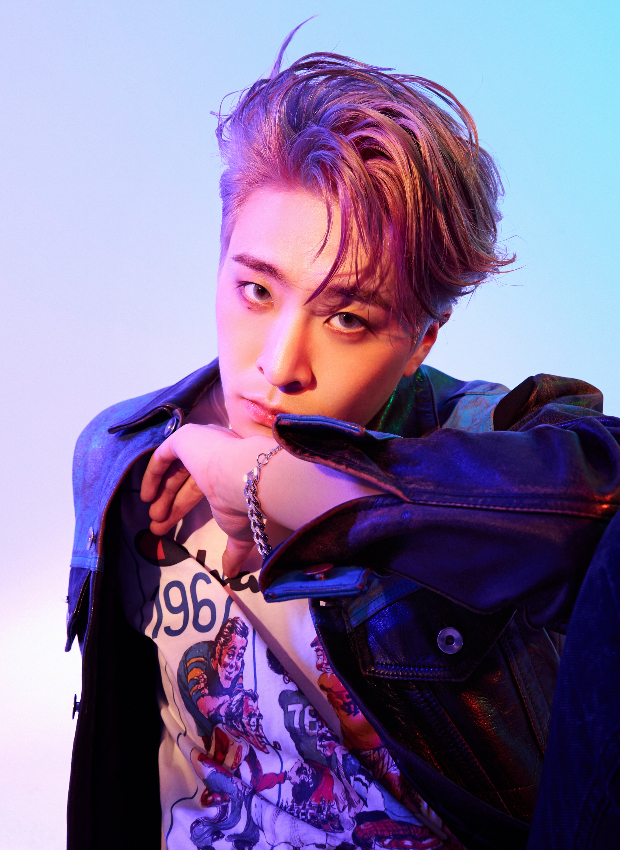 Apart from music, this year has been big for you in many ways. You did your first musical MIDNIGHT SUN. What was this experience like for you?
YOUNGJAE: I think I was a bit fussy, in regards to my first musical. I was not prepared, and also had shortcomings when I went there, I met [people], and I was busy too. But anyway, I worked hard, and I am relieved that it did not turn into a disappointment. I am grateful to everyone for visiting. I enjoyed going up on the stage after a long time. It was fun to be on stage offline, instead of online. I was overall comfortable. I spoke a lot, but I don't see acting as 'easy', but it is comfortable.
You also worked on Netflix series SO NOT WORTH IT where your character was quite quirky. It seemed pretty natural how you fit into the sitcom space. How fun was it working with such a diverse cast and diving into another form of acting?
YOUNGJAE: I felt less nervous. Usually, I am quite nervous. It is all good when the work is good despite the initial mess. I did not know this nervousness was out of anxiety. I will have to redo it if it is messy, so, I relax and think it through and I really, really don't get much nervous then! That's why I am quite happy. For a healthy mind, it is necessary to be relaxed. Since then, I have been happy and relaxed. The director and staff members also helped to bring out the character well. It was all good.
Your social media is filled with the support coming in from GOT7 members who are such a huge part of your musical chapter. They have taken up the #VIBINCHALLENGE. What were their initial reactions when they first heard the album?
YOUNGJAE: The first ones to hear were BamBam and JAY B. Both, JAY B and BamBam said that it turned out well. They saw it along with the choreography, and they liked it then as well. They explained it a lot and were happy with it. JAY B also kept saying that he liked it. This gave me confidence and I was able to finish it well.
Your stage performances are so vibrant and this is such a fun side you get to showcase to your fans. Is it exciting to promote your album or does it bring in a lot of pressure since you are doing it alone?
YOUNGJAE: I did feet pressure initially, but it was fun. There were a lot of things to do as well. If there were any difficulties or questions, then I knew I had to handle them myself. But it was still fun. I did not know things initially, but when I found out, it was quite enjoyable.
When you are not acting or making music, what are some of the activities you find comfort in?
YOUNGJAE: Game! I always say this when I talk about any game. I always have the same story, and it might come across as a little strange. Since childhood, you know there are some activities that we cannot 'see'. Say, for example, studying. While studying, we memorize. When we memorize, we can recollect it. But, we cannot actually 'see' it. But when there is something like a Rock Paper Scissors Game, we can see all signs. I feel full. It is something that I can see and experience. I am very happy. I can actually accumulate the experience. I feel very proud then.
Be it the group or solo ventures, the support from Indian fans has been always huge. Would it be possible someday for you to perform here someday? Is there a message you want to convey to AGHASE (IGOT7)?
YOUNGJAE: I am very grateful to Aghases for their support. From this album onwards, I will show you all the cool and new sides of myself. I will also show musical growth, so please look forward to it! After the coronavirus situation is cleared, I would like to visit India. I would like to know and have fun around. So, I want you all to be healthy and safe. Please wait for me! That was GOT7's Youngjae! See you!
TRANSLATIONS/SUBTITLES BY: Nandini Iyengar