Actor Subhaavi Choksey is back on screen with Bade Acche Lagte hain. She has donned a new look and is playing a positive role this time around. In an exclusive chat with Bollywood Hungama, she spoke about the show and her journey.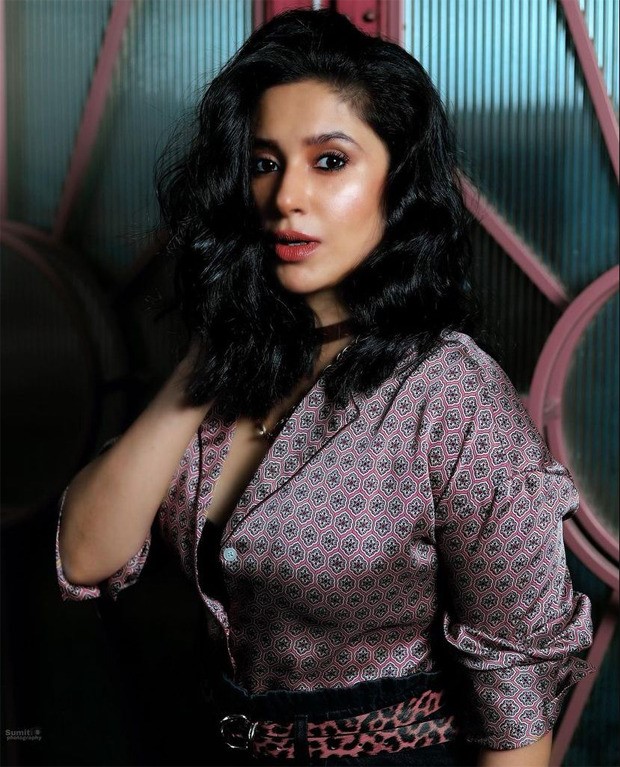 Talking about her career she states that, "I think it has been a curved line because I have taken a lot of breaks. When I entered the industry it was for only about 2 and a half years. I took a break because I got married then I came back for Bade Acche Lagte Hain and I did that for nearly a year and I took a break again for 6 years. Now after all of this, I can say, it is going up and in a flow."
Even after all these years, the learning does not stop. Speaking about the same she says, "I have learnt multiple things. But I believe it is a very big canvas to paint and I have not even covered 10 percent of it, because of all the sabbaticals I have taken and everything. But I have learnt a lot of things. I think Monetary Gain, when I entered the industry initially, then when I came in for Kyunki Saas Bhi Kabhi Bahu Thi, the appreciation I received after I gave birth was such a confidence boost. The friends that the industry has given me, the crew, are very important to me and they are a very integral part of me in my life."
Shooting during the pandemic has been a very big challenge and can seem daunting, she talks about her experience, "I was shooting during the pandemic last year as well with Kasauti Zindagi Ki. It was really scary. We started shooting in July, but we were so careful with PPE Kits and Sanitizers and everything, there was nothing to worry about with regards to our safety. Apatr, from the subconscious thing where we were in the middle of a pandemic, Balaji really took care of us. And the one thing, the traffic is less- so it is great but it is getting back."
Shooting with a big cast is all fun and games but is not just that, speaking about the same, she says, "The best part is you learn so much while shooting with so many people, learn things on and off the screen which you can use in the same show or in another show. Since it is an ensemble, everyone gives their 100 percent including the crew's effort. It gets elevated to another level. Everyone comes together, it is amazing. And I do not mean this diplomatically, I truly, honestly mean it- if you are alone and you only have a couple scenes, people can see how comfortable you are on your screen and with your character. In Dhadak, I had a very small role but even at the premier people were wondering whether I was Bengali. Even for a role as small, I was watching Bengali shows and I had to get in the skin of the character. The process is great and whatever role you do, you will get appreciated. I love ensembles, it is a brilliant give and take and the chemistry goes to another level."
She also talks about how this installment of Bade Achhe Lagte Hai is different from the last. She doesn't let much out "I think you will have to watch it to find out. We have not gone on air and I
I am telling this to everyone. The characters are new, the way I portray myself is going to be different, I have never looked like this on television. It is new and fresh but you have to wait and watch. They should just look forward to me looking different and doing something different, that is all! I don't expect anything. I keep working and giving my best without expecting too much.
Speaking about Disha and Nakul's chemistry, she says the audience should give them time, "Honestly, we cannot assume this and we need to give time. But having  said that, they have done a show before and they were really cute in that as well. I think it is just going a step further than what they  left behind. The team is amazing, the creators are there, the channel is there, comparisons will be there. Even for me as an actor, people are going to compare this with what I did during Kasauti Zindagi Ki. Rather than me saying anything, I think time will tell!"
Also Read: Shubhaavi Choksey says, "Little did I know that the letter 'K' would be an integral part, professionally"