Whether it is film or web series, actor Shefali Shah is a face whose presence one cannot miss especially in recent times. From Dil Dhadakne Do to Delhi Crime to Ajeeb Daastaans, Shefali Shah has been a talent to look forward to. During the lockdown, Shah expanded her creative capacity to encompass direction to her list of credit with Someday and the recently released short film Happy Birthday Mummy Ji. After the release of her short film, Shefali Shah on a zoom call spoke exclusively to Bollywood Hungama about writing, directing, and performing in Happy Birthday Mummy Ji, being a hardcore romantic, and her future projects.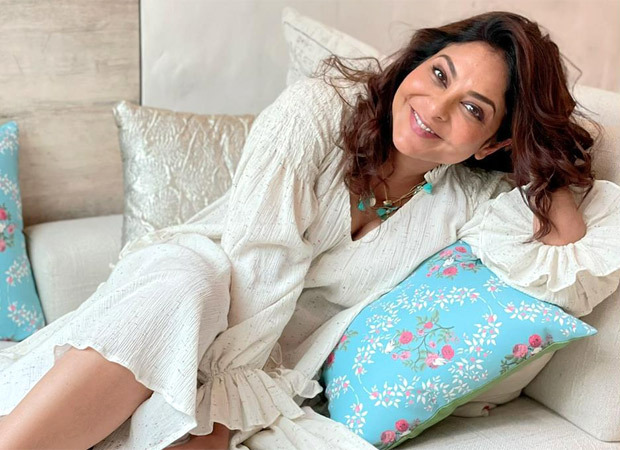 Shefali Shah's directorial Happy Birthday Mummy Ji has been receiving a positive response from the audience and has been a relatable concept for several women. Talking about why she opted to direct this film and how she came up with the concept, she said, "I have been wanting to direct for a very long time. I just wasn't sure if I could take the responsibility of a full-fledged feature and during the lockdown, this thought came to me. This thought did not dawn upon me, but it is a thought that we have all felt at some point in time. It just struck me so close to home. Also during the lockdown, you realise that we don't have a lot of time. It's unpredictable. So I can't wait for the right day to start directing and just decided to take the plunge."
"First, it is the thought that comes to you. It is a thought or a feeling that I felt strongly about and then you adapt it to be a film and that's exactly how Mummyji happened and that's exactly how Someday happened as well," she further said talking about her process of writing.
The short narrates the story of a woman who is a wife and mother and stuck away from family due to the lockdown rules on a very special day. The events that follow on that day make her choose herself first. "It is derived from real life, it is derived from all the people I know around me; all the women I know around me. She is almost like an alter ego for me and I am so glad she did what she did," says Shefali talking about the character of her short film.
Before the release of the film, Shefali had posted on her social media that she does not like watching the monitor after giving a shot, but she had to do it when she was directing the film. "I think earlier I used to see the monitor and then I kind of got bored. I am not too hot about seeing myself on screen. Secondly, I know that there are extremely and far more proficient professionals who are watching and doing their jobs whether it is the director, DOP, or the hair make-up stylist. So I don't know what I need to see in it. When I do a shot, I realize if I am wrong or I am false. I don't need the monitor to figure that out. I am not saying it is the best thing. Sometimes, I am sure you can watch a shot and correct it and make it better. But I follow my instincts and impulse very strongly. It's like I just go with it and I don't want to see if I am looking nice or the angle is right or if my right profile better or is my left profile better. It is really a waste of time I feel," she said.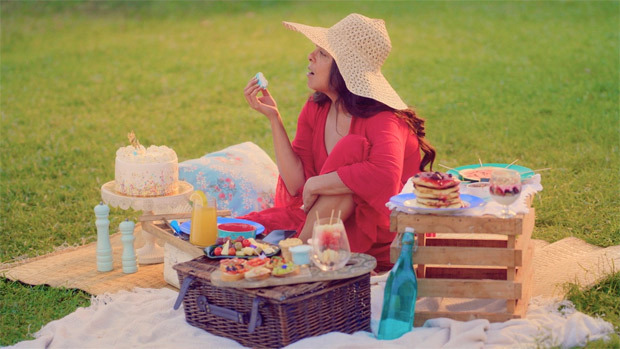 Adding on it, she said, "I look back at my work and I am extremely critical. First and foremost I don't revisit my work. I just see it once it is done and that's the end of it. But obviously, as you grow every day and you look back and your perception changes every minute. So you look back and say I should have done this or I could have done this better. For every project I have done I am very critical of myself."
As an actor, Shefali Shah had been stereotyped as a mother at a very young age. However, today as opposed to earlier we get to see different layers to everyday female characters. Talking about this shift in the industry of portrayal of women, Shefali said, "I think it is not just about the mother. Earlier it was just one prop, she didn't have a full-fledged character and that is what has definitely changed. I mean not just being a mother, a woman. Now we are talking about her desires her wishes, her fights, her complexes, her humour. So every character has evolved now."
"After Delhi Crime, it all changed for me, I am getting the kind of roles I want to do. They are varied characters and very interesting projects and I am extremely excited about it. It does not mean I don't play a mother. It just means that they are full-fledged characters," she added.
Earlier this year, the segment Ankahi from Netflix Original Ajeeb Daastaans was much talked about by audiences especially the chemistry between the lead pair, Shefali Shah and Manav Kaul. Talking about doing such roles, Shefali said, "I am a hardcore romantic. I want to do love stories all the time. I want to do stuff like that and I guess it will happen. Actually, it's already happening. Kayoze (Irani) did take that chance to cast me as a romantic lead so did Kanwal Sethi in Once Again. So it's definitely changing and happening and I am very excited about it."
When asked if her characters impact her personal life, Shefali said, "Absolutely, it does. Any project I do takes away part of me. It consumes me, it drains me, it rips me naked emotionally and it enriches me." The actor has played several emotionally challenging and complex characters through her career, Delhi Crime being one of them. Talking about getting detached from onscreen characters, Shefali said, "No, it is not easy to get detached. I will never get detached from Delhi Crime or Vartika. It's not possible. Emotionally, I have been invested in every single project I have done, whether it is Monsoon Wedding or Gandhi-My Father or Last Lear or Juice, Once Again, Ankahi, but Delhi Crime has been my learning curve. and something like Vartika does not wear off."
Finally talking about her upcoming projects which include the thriller series Human, and films Darlings and Doctor G, Shefali said, "They're all extremely varied. Human is a character I have never ever played, nor have I seen or heard of a person like this. Darlings is a genre I have never done. People have this image of me being a very serious actor and I am not ashamed of it and I am very proud of it but the thing is I have a comic side to me and that is what Darlings explores. It is a dark wicked comedy and that's what it explores. Doctor G is a very sweet, sensitive, funny emotional story and I did it because I really liked the script and I wanted to be a part of it."
Shefali Shah's directorial Happy Birthday Mummy Ji is streaming on YouTube
ALSO READ: Vidya Balan and Shefali Shah's maiden screen collaboration titled Jalsa