Actress Mahima Makwana who started her journey on television with the 2008 show Mohe Rang De will soon be making her Bollywood debut with the upcoming film Antim-The Final Truth. The film directed by Mahesh Manjrekar also stars Salman Khan and Aayush Sharma who will be seen locking horns onscreen. In an exclusive conversation with Bollywood Hungama, Mahima spoke about working with Mahesh Manjrekar, Salman Khan, Aayush Sharma, and her transition from TV to the cinema.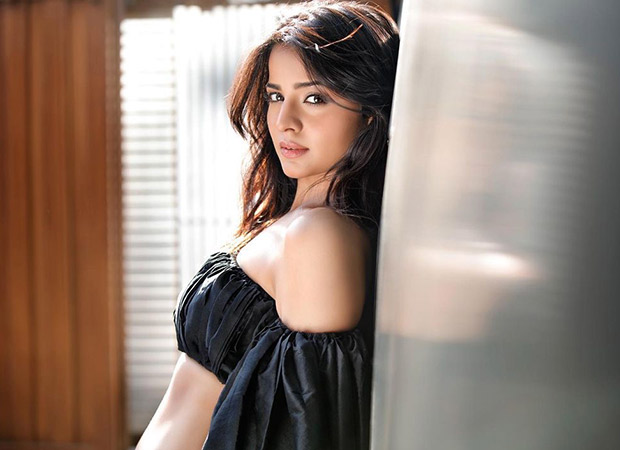 Mahima had auditioned for the role of Manda in front of director Mahesh Manjrekar himself. Talking about the same, Mahima said, "I was told that there were a lot of prominent faces who tested for the role, but he (Mahesh Manjrekar) saw something in me. He saw some potential in me and a lot of trust and belief that came from him. When you have such great people believing in you, you don't want to let them down, you don't want to prove them wrong, you want to prove others wrong who thought that they made the wrong choice. It didn't matter to him where I came from and the TV exposure that I came with. All it mattered was what I brought to the table. It is good to have a filmmaker who believes in talent and new faces."
While Mahima has been cast opposite Aayush Sharma in the film, she will also be sharing the screen with superstar Salman Khan. Sharing her experience working with him, Mahima said, "His aura is intimidating, he is unpredictable. For me, those moments felt surreal, when I knew that Salman sir and I were in the same frame. I think it is every actor's dream to share the screen with such a big star. I was nervous and anxious and had a lot of mixed feelings within me. Even Aayush was nervous throughout the process."
"Mahesh sir said that in front of the camera you guys are not who you are, you have to be the character. But you cannot unsee the people you are working with and it was a dream come true for both Aayush and I. Never did I think that I would get to start my Bollywood career with Salman sir. The fact that he likes introducing new talent every now and then; it just boosts your confidence and you just want to work hard on yourself and you don't want to let him down," she added.
The young actress has been paired opposite Aayush and their onscreen chemistry is already being lauded. "I think Aayush is a wonderful person. And when you are a wonderful person, you don't really have to make an effort to make others comfortable around you. I think he has inspired me more as he has been dedicated throughout the process and he is such a light-hearted person, cracks jokes, and is a fun person to be around. So I think almost through the shoot of the song (Hone Laga) sequence we would crack jokes. It was a song where if the chemistry doesn't work, then the song falls flat. It is an action film so there is less time to showcase the romance, to let the audience resonate and connect with the pair, so they can connect with the happenings in the film."
Mahima also spoke about her transition from TV to film. "I agree I was also looked down upon because I come from a TV background. We have the biggest superstar Shah Rukh Khan coming from TV and we also have Mrunal Thakur, Radhika Madan, Sushant Singh Rajput who made their transition from TV to Bollywood. Because of these exceptions coming to the forefront, it makes us believe in ourselves, even more, that if they can do, then we can too. I am glad we have filmmakers like Mahesh Manjrekar, Tabrez Noorani (Love Sonia director) who do not want to judge actors by the medium they work for. I think it is time to stop labeling actors by the medium they work for and we just look at the potential and what they bring to the table as actors," she shared.
ALSO READ: "I was shocked, there's been a huge transformation from LoveYatri to Antim" says Salman Khan on Aayush Sharma's transformation