The pan-India film Pushpa directed by Sukumar and starring Allu Arjun, Rashmika Mandanna, and Fahadh Faasil has created a storm at the box office. This is the first time that the three actors have come together to share screens. In an interview with Bollywood Hungama, Rashmika spoke about working with Fahad Faasil and watching him perform.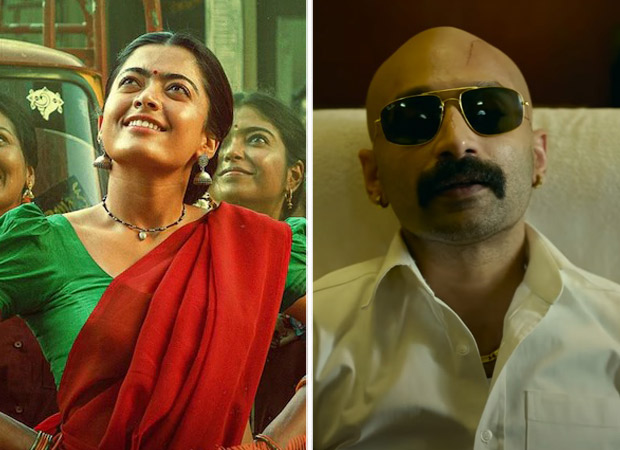 Malayalam film actor Fahadh Faasil has time and again won audiences with his performance on screen. The actor is also known to be very expressive with just his eyes and Rashmika, too, has been mesmerized by that. "When I watch his work I look at his eyes. When his poster came out, I was looking at his eyes. I think he sort of lives in his eyes. According to me, of course, I'm nobody to say but when I see it, he's doing something, but eyes are showing everything. With his face, he's doing something but his eyes are speaking. I don't know how much you need to train yourself to get to that but it's brilliant. No matter what character, no matter where, no matter how, no matter what scene, no matter who you're performing with; he's playing all those characters just in his eyes. I'm like, 'Oh my God, this man is brilliant'. I'm just like, I don't care what but in my life, one film I will do with this man just to learn. It will be my coaching time,"she said.
"But in Pushpa, 'Aa Party letha Pushpa?' (When is the party Pushpa?) just that one line. Even me, I am a fan of him as well of his work and I'm like, 'Okay, how did he say that? What? What was it? I am so curious. But I've heard so much about Fafa sir from Bunny sir about his work ethic and how he works and from the team of course because all of us were so excited to have him on board," she added.
ALSO READ: EXCLUSIVE: Rashmika Mandanna on what makes Allu Arjun different- "Even if he wasn't in the song, he'd be present for my shot"