Pankaj Tripathi is a versatile actor who is known to blend well into any character assigned to him. After a year of the actor dominating the OTT space with back-to-back releases, he will next be seen on the big screen in the film Bunty Aur Babli 2. The film is a sequel to the hit film Bunty Aur Babli (2004) which starred Rani Mukerji and Abhishek Bachchan along with Amitabh Bachchan. The sequel will see Saif Ali Khan play Bunty opposite Rani Mukerji's Babli. Siddhant Chaturvedi and Sharvari will be seen as new age Bunty Babli conning people left and right. Pankaj Tripathi will be instrumental in creating a conflict as the cop, Jatayu Singh.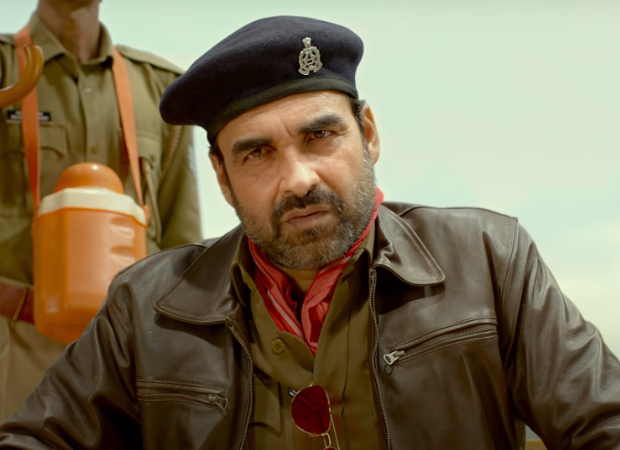 Ahead of the release of the film, in an interview with Bollywood Hungama, Pankaj Tripathi spoke about his fun cop act in the film. "He is a super-intelligent cop, who thinks he is India's biggest cop. He hopes to become a great cop or feels that he is in the process to become the greatest cop. He always wanted to become an actor but ended up joining the police force. He is a filmy cop but intelligent. He sets the old Bunty Babli behind the modern Bunty Babli so that they do his work. He feels that a cop should be intelligent and that's why he makes one chase behind the other. The audience will get to see different layers of his in the film," he said.
The trailer of Bunty Aur Babli 2 which was released a few weeks back, begins with a rather interesting voice-over of Pankaj Tripathi who is seen introducing the senior Bunty and Babli essayed by Saif Ali Khan and Rani Mukerji. His narrative style reminds one of the good old radio days where announcements were very dramatic. Sharing the reason behind the narrative style, Pankaj said, "When I went to record I told Varun (Sharma), 'Till the time Bunty and Babli are not mentioned in the voiceover, I will talk like an old radio announcer. It should not sound like it is the opening of a cop series'. He asked me how and I did a few takes and Varun liked it. So if you see the voice-over in the beginning you feel like you're listening to the old radio announcement or similar to Doordarshan announcements. Everyone liked it and we kept it. But later on, you get to know that this is the story of a cop and thief. In the second half of the trailer, you will see that the style of narration alters after Bunty and Babli are mentioned. That was an improvisation and luckily it turned out to be good."
This is Pankaj Tripathi's first time working with Saif Ali Khan and Rani Mukerji. The latter two are one of the most successful pairs of Bollywood having starred together in hit films Hum Tum and Ta Ra Rum Pum. Talking about working with the duo, Pankaj shares, "Rani's one-liners are amazing, even off-screen. Her arrival makes the set's atmosphere humorous. Saif's timing in comedy is wonderful, and we have all seen it and witnessed it."
While he hardly has any screen time with the new-gen Bunty and Babli, Pankaj spoke about his association with Siddhant Chaturvedi. "Siddhant is an amazing boy and I have known for a long time. Our villages are close by and I am friends with his father also. So when we meet, we talk in Bhojpuri only. He is a very hardworking boy," he said.
Directed by Varun V Sharma, Bunty Aur Babli 2 will be released in theatres on November 19.
ALSO READ: Pankaj Tripathi REVEALS he gets scripts emphasizing his Mirzapur Signature Neck Movement