Actress Shivangi Joshi is a very popular face of the Indian Television Industry. The actress is known for her portrayal of Naira in Star Plus's longest-running show Yeh Rishta Kya Kehlata Hai. Shivangi had recently bid adieu to Yeh Rishta Kya Kehlata Hai after being associated with it for over 6 years.
Now, the actress is making a comeback on television after a very short break. Shivangi Joshi is all set to play the grown-up Anandi in Colors TV's popular social drama Balika Vadhu 2. As she is heading towards a new journey in her career she got into an exclusive chat with Bollywood Hungama. During the chat, she talked about various things including her character, switching from one show to another, pairing with co-star Randeep and much more.
How was the break between Yeh Rishta Kya Kehlata Hai and Balika Vadhu?
I took a short break but I'm a workaholic and I like to work. I took a one-month break. In that break, I had a lot of fun. I went to Dubai and I went to Dehradun, my hometown, where my entire family was there. I'm very happy to be back and I'm really excited, it's a big show, it's a franchise of Colors. So, I'm looking forward to it. It's been a few days only on the sets and I recently shot a promo for the same.
How is it playing an altogether different character this time?
This girl is very different from Naira which I'd played in the past. This Anandi is not like the previous Anandi you've seen. She is today's girl, she is also upfront. She is just 17-years-old, she goes to school and she is waiting for her 12th board's result. She is very ambitious and wants to pursue further studies. She is not the typical 'Ghagra Choli' girl and wears normal clothes. She wants to do a lot in life. The difference between both my characters is not that great. The only difference is that she is younger as the concept and name of the show suggests 'Balika Vadhu'. She is very mature and knows what's right and wrong.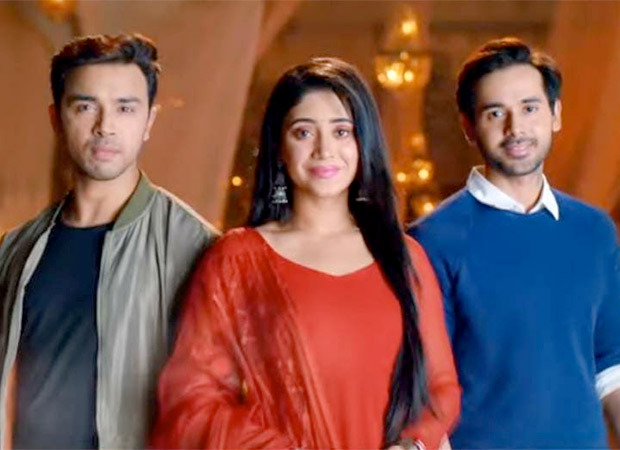 What do you feel are the similarities between Anandi and Shivangi?
There are many things that are quite similar in Anandi and Shivangi. Anandi is very bubbly and has childish behaviour but at the same, she is quite mature when it comes to making life decisions. That is very similar between me and Anandi. The love for her family, the ambition she has, taking right stands and there are several other similar things.
When did this show happen?
It happened in the break only. It happened exactly after a month. What made me say yes to the show was the storyline, the message that the show gives to the audience, the channel, and most importantly my gut feeling. I had a very strong and positive feeling So, I said yes.
Did you have any apprehensions about the show?
I did Yeh Rishta Kya Kehlata Hai for 6 years. I wanted to do something different and I didn't have any second thoughts, any anxiety, or any apprehensions. When I heard the story during narrations I was sure that I have to do this. When people will watch the show, they'll understand why I said yes to the show.
Do you feel your pair with Randeep will be equally loved as that of Mohsin Khan?
There is no comparison between the two. I was personally a big fan of that pair. As Shivangi, I was a big KaiRa fan. It's a new journey with different characters and I'll give my 100%. Let's hope for the best!
As an established actor do you feel you need to be selective about projects?
I was always very selective about my projects even before I was an established actor. I always feel like whatever I do must be quality work. I don't take that much pressure and I always go with my gut feeling and obviously the storyline has to be good. My family also doesn't pressurise but I do take their opinions while discussions. In real life, it also happens some decisions turn out to be good and some don't. But that doesn't mean one should stop taking risks. It's very important to take risks.
ALSO READ:Manasi Salvi and Krish Chauhan's entry in 'Balika Vadhu' to bring new twists in Anandi's life