Ravi Dubey is one of the most popular names in the Indian Television Industry. The actor began his acting career in 2006 with a parallel leading role in the DD National TV show Stree Teri Kahaani and followed it with roles in lesser successful shows like Doli Saja Ke (2007) and Yahan Ke Hum Sikandar (2007). Post that he stared in the popular family drama show Saas Bina Sasural (2010) and Jamai Raja (2014), which established him as one of the most immensely loved and leading actors. The actor has come forward and established himself in the non-fiction domain as well. In January 2018, Ravi hosted the Colors live singing reality show Rising Star. He also hosted the Star Plus game show Sabse Smart Kaun. Post that in February 2019, he even became the host for the Seventh Season of Sa Re Ga Ma Pa L'il Champs on Zee TV replacing Aditya Narayan.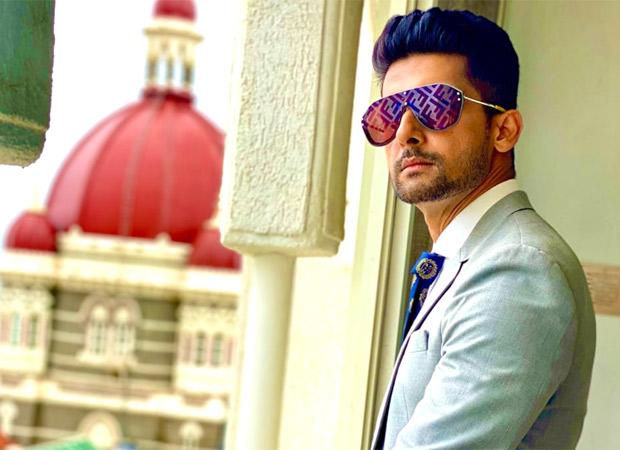 Recently, Ravi has a list of milestones under his name. One of them having received the Maharastra Jan Gaurav Award from the Governor of Maharashtra. While the other being his successful completion of 16 years in the industry.
Recently, In an exclusive interview with Bollywood Hungama Ravi Dubey spoke at a length about his journey, receiving such an honourable award and much more.
How does it feel to receive such an honourable award?
It feels humbling. From the time I was informed till the time I walked on that stage, the overall experience was very humbling. Receiving such kind of acknowledgement from the honourable government of Maharashtra and visiting the Maharashtra Raj Bhavan, is something that I'll cherish forever. So, full of gratitude and feeling very very humbled.
Recently you have completed 16 years in the industry, how's been the journey for you and what was that one moment where you felt it was all worth it?
Those moments are every single day coming in front of the camera. And now have turned producers as well, every time we're creating something, every moment is a gratifying moment where we feel here we are and this is what we've worked for. So, these moments are not one moment. But, I think celebrating each day as the best day of my life so far. This is what gives you those moments every single day rather than once in 10 years or maybe 20 years.
My first days in the journey also started like that because I auditioned for the role of my first show in Dilip Kumar Sir's house. That show was also produced by Saira Banu Ji and the late Dilip Kumar Sahab. So, what could be a more bigger moment than that? But once one goes forward and moves, the moments keep repeating in some or the other way. Therefore, this industry holds closest to my heart and industry too has embraced me with open arms. So, I can not be more grateful.
You've been missing from Television for a very long time. Can we expect you to be back any time soon?
Right at the end of 2017 when I ended Jamai Raja, was when I decided that I'll actually refrain from commitments that are too long in nature or infinite in nature where I do not know when are they going to end. So, In 2021 now I consciously staying away from those kinds of commitments. Even in the television space, I have been more involved in the non-fiction domain, where a show lasts for only 3 months. It keeps me very-very interested. So, whether it's a show like Entertainment Ki Raat, The Rising Star or Sare Gama Paa or Sabse Smart Koun?. All these shows were very much secondary plans but also they were not infinite in nature. It gave me to explore other elements as well. Me and Sargun have been able to turn into producers because we're not engaged in any infinite commitments. I had spent at least 12 years of my life in those infinite commitments and I felt it was time to move on. There is something on the television space as well and everybody is excited but that doesn't have an infinite commitment as it's a non-fiction show. We will speak about it soon. For the television space, I'm constantly engaged with the audience in some or the other way. No, we are also putting various other projects as producers. So, one day or the day the television journey is going to be on board.
Post-Jamai Raja, you even acted as a host for various reality shows and got immense love for it. Which is your favourite part, working in fiction or in a non-fiction show?
I finally have a clear answer to this. I have been asked this question multiple times earlier as well. It used to be one way or the other, sometimes I felt and said fiction, then the other I said non-fiction is the domain. Now, I have got a clear answer that whatever makes me push the envelope, whatever it is which gives me the opportunity to do something that I have not done it previously or before is what I love doing the most. For me, in the non-fiction space a show called 'Rising Star', it is the only live TV show in half the world and even in India. Everything was just 6 seconds stepper was literally like a cricket match. So, the kind of preparation required for it was really gratifying. Earlier, if I would have been asked between fiction or non-fiction I would say that this is something that made me push out of the envelope and I loved doing it. I did other shows as well, but I haven't been as excited to be a part of something as 'Rising Star'. There have been 10-12 non-fiction shows that I have been a part of but this story made me push the envelope, the live TV format. Now, if you ask me I would say non-fiction shows but during Jamai Raja I'd say fiction.
Also Read: Mayuri Deshmukh supports 'Menstrual Leave'; says "women shouldn't be compelled to work against will in difficult circumstances"