Arijit Singh has always swept the crowd off their feet with his soothing voice and his fans have always wanted more of him. The music sensation has now turned music composer with the upcoming film Pagglait starring Sanya Malhotra. Singer Neeti Mohan, who has given several hit songs, sang the song 'Dil Udd Jaa Re' from Pagglait and the song was released a few days back.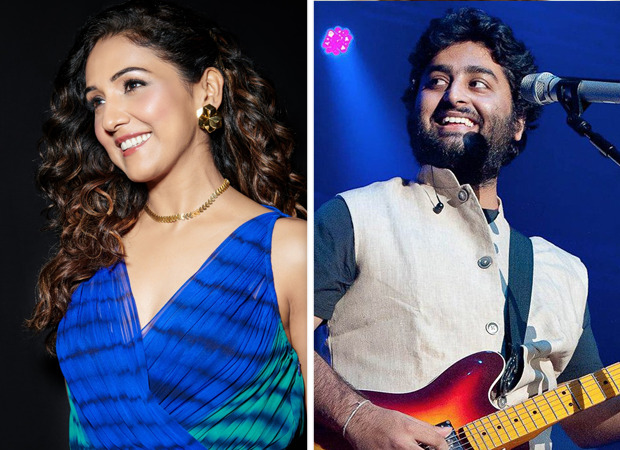 In an exclusive conversation with Bollywood Hungama, Neeti Mohan opened up about working with Arijit Singh, the music composer. "It is great working with him. It was a couple of months ago that we recorded the song. I had just made my home studio and he reached out to me and gave me a beautiful brief about the song and the story. The song 'Dil Udd Jaa Re' comes at a point when Sanya's character is at a personal low in life. From there she is like 'okay worst has happened I am going to move on and make my life beautiful'. So that is what the song is about, 'Dil ab udega and I won't be sad about it in my life'. She loses her husband at a very young age. She is just shattered. She just got married three-four months ago and her husband died," Neeti said.
Neeti revealed that the album has multiple female singers and that Arijit gave them the freedom to sing in the way they want to. "He told me that just sing it like how you would sing it in a Sufiyana way little bit. The girl(Sanya's character) is only counting on God's blessings now. She is totally devastated. So it was beautiful to have a brief like that and then we did a zoom call to understand the brief. Then he gave me full freedom. He said, 'now how you connect with the melody, I don't want to interfere, I don't want to tell you how to sing. I just want to share what the feeling is about'."
"So it was wonderful working with him and I understood that how he likes to be freed when he is singing, so he has given that comfort to singers as well. After the release of the song, I spoke to him and he said I trusted whoever I sent the song to and they all did a wonderful job. You all connected with the melody," she further said.
On the other hand, Neeti Mohan had recently announced her pregnancy. She is expecting her first child with husband Nihaar Pandya. On talking about balancing work and impending motherhood, the singer said, "When my pregnancy started, I was not sure whether I would be able to work or would I be just resting. I did not know what to expect. But I am working all the more now. Everyday I am either shooting or recording something."
"Women have that extra power to create and to balance what you have created. I also feel that our work is also our baby and your baby is also your baby. I really wish to take my motherhood, and music hand in hand and still be Neeti Mohan and not just be a mother. I want to be a wholesome human being both experiencing personal high and professional high both," she added.
ALSO READ: EXCLUSIVE: Neeti Mohan opens up on Vilayati Sharaab and surge of independent music in India