Actor Amar Upadhyay is currently seen as Virendra Pratap Singh in Colors Tv's popular social issue drama Molkki. Meanwhile, He'll be also a part of Kartik Aryaan and Kiara Advani starrer Bhool Bhulaiyaa 2. The actor had already shot some of the film's sequences back in February and March 2021. The shoot came to a halt after Kartik and Amar himself tested positive for the novel coronavirus. Amar will star opposite veteran actor Tabu in the film and will have an important role.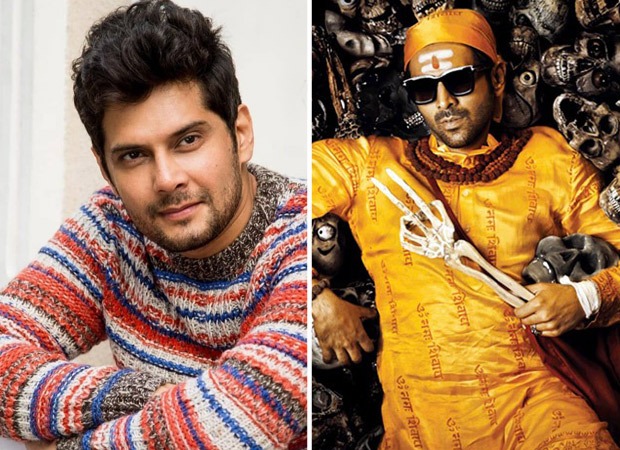 The Kyunki Saas Bhi Kabhi Bahu Thi actor also recently underwent surgery after suffered a ligament tear in his legs. Post that, he had already returned to the sets of his show Molkki despite being advised to complete bed rest for 3 weeks by the doctors.
In an exclusive chat with Bollywood Hungama, Amar Upadhyay talked about returning to the shoot of Bhool Bhulaiyaa 2 and the experience of working with veteran actress Tabu. He also talked about how he managed to simultaneously shoot for a daily soap and a film where both the characters were polar opposites.
On resuming the shoot for Bhool Bhulaiyaa 2 the actor said, "I'll start shooting for Bhool Bhulaiyaa 2 from 10th August onwards and by that time I'll be walking. Yes, the doctors have advised me to walk and by 5th-6th August I'll be walking."
While Shooting for Molkki and Bhool Bhulaiyaa 2 simultaneously and how managed to juggle between them the actor said, "I have been there for a very long time now, I have juggled so much work. I have done 3-4 daily soaps and 4-5 films at the same time. So, everything every show had different characters. I'm kind of very used to it now. I won't say it was easy earlier, it was very very difficult. But once I get out of my scenes from here, I immediately switch off. I have learned that over a period of time. I don't carry any Virendra Pratap Singh to the sets of Bhool Bhulaiyaa 2 and anything of Kunwar, I don't get it to the sets of Molkki. I leave it there itself and when I'm out of my character by the end of the day, I'm back to Amar Upadhyay. I'm again being myself and joke around and laugh around, then I talk about anything at all."
He added, " When I got to a different shoot the next day, I think I'm absolutely fresh and charged. then, I think about the character, I think about the film and I take myself back to a couple of scenes that I have done earlier mentally that how I sat, how I reacted, how I behave and how I spoke and recollect my whole story of Bhool Bhulaiyaa. Then, When I come back to Molkki, I do the same thing. It actually comes with experience and you have to concentrate a lot while doing a couple of films together and different characters. Because characters are not looking similar and they are very different, they behave very different, they talk different and one is a film and the other is a daily soap and an absolutely different ballgame. It might have been very difficult for me had I been a newcomer or a new bee in the industry with just a couple of years old experience. But, thankfully, these kinds of challenging roles have come to me together. I also have good 27 years of experience behind my back."
Lastly, he shared his experience working with Tabu and expressed, "She is an amazing professional artist. She is so good. She comes well prepared on the sets. She knows her lines, she knows what to do. She is very very good as a co-star because she gets along with everyone. She makes everybody else comfortable with her despite being a huge star and a fantastic wonderful star. So, I think the way she approaches her role and the way she handles herself and others around her is what I learnt that no matter nig or huge star you become but you have to handle yourself. And also to be humbled and grounded, no matter how big you become in life and on top of that being professional you have to come well-prepared on the sets, you can't just say that I'm a star and I'll do it anyways and it'll work. People have that lethargic attitude but she is very good. It's kind of very amazing and lovely working with her and I had a great time."
Also Read: Akshay Kumar shares BTS picture with Bhool Bhulaiyaa director Priyadarshan; duo discuss their next film