South Korean band BTS made their third appearance at the Grammys. On Sunday night, the septet was seen at the recreated red carpet all the way from Seoul. They were dressed sharply for the 2021 Grammys. This COVID-19 made it difficult for them to travel but the global popstars still made the most out of it by posing behind their own Grammys backdrop.
For the evening, BTS members were all seen in head-to-toe Louis Vuitton menswear suit – all in different shades like black, yellow and tan. The guys were all impeccably dressed with some damn cool elements like RM's stuffed animal creature clinging to his hoodie and J-Hope's exuberant flower corsage. The seven young men followed the dopamine fashion which is all about vibrant colours and feel good style.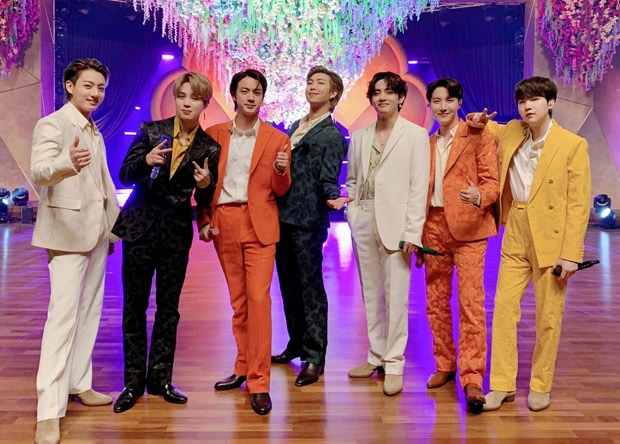 They were seen donning the bright colours orange, yellow green outfits on stage. It was the big night for the boys as they were nominated for their first ever Grammy for 'Dynamite' as they delivered a stunning performance at the rooftop at a Seoul tower in South Korea. The Grammy stage was recreated.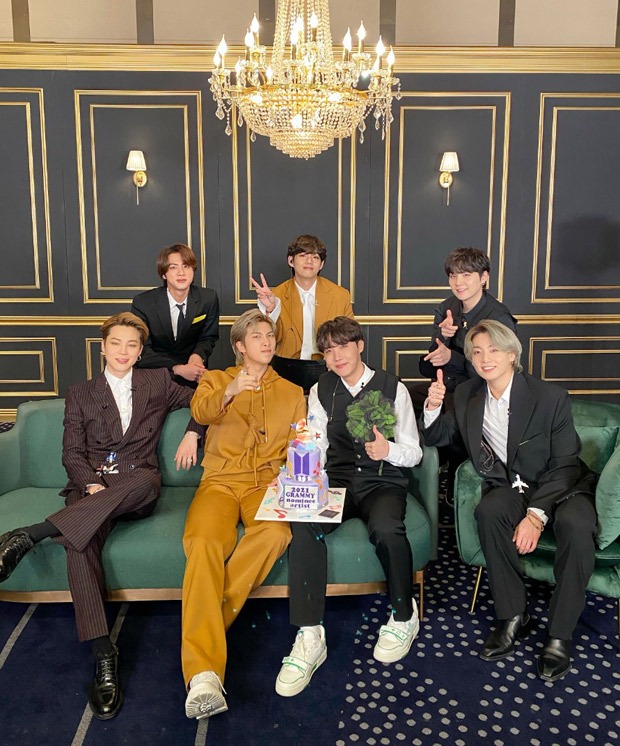 Once again, BTS proved that when it comes to fashion, they are experimental, risk takers and do not shy away from making a sharp statement.
Also Read: BTS replicate Grammys 2021 stage in Seoul with explosive 'Dynamite' performance