The FESTA season has begun on a high note. South Korean juggernaut BTS dropped their Billboard Hot 100 No. 1 song 'Butter' on May 21. Post two weeks of celebration after debuting atop, it's time to show enthusiasm for their upcoming 8th anniversary on June 13. Kicking off the month of celebrations with FESTA portraits and profiles, the septet has dropped the two choreography videos – 'N.O' dance break version from MAP OF THE SOUL ON:E and 'Black Swan' introduction performance from Melon Music Awards 2020.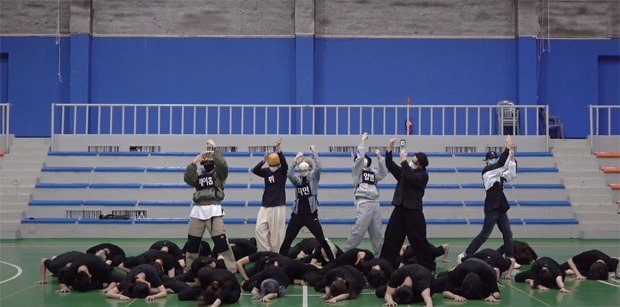 BTS closed Melon Music Awards 2020 on a high note with an electrifying performance. In the dance practice version. you see BTS perform the orchestral version of 'Black Swan' with Jungkook and Jimin performing the Pas de Deux which is French for Step of Two. Though it is usually performed between a man and woman, the two members broke those stereotypes for a swoon-worthy stage. The rehearsal looks so synchronised and the actual performance was totally mesmerizing. This iteration of 'Black Swan' was poetic. Jin and RM and J-Hope and V performed their sets together doing the turns and jumps that cemented this performance as one of their best yet. Suga was missing as he was recovering from his shoulder surgery at the time.
For unversed, every year during FESTA, BTS releases new content like music, song covers, dance videos, photo collections among others. The two-week online festival leads up to the finale which is a sit-down chat session, followed by a concert. But, this time, it's a two-day concert – combining FESTA and MUSTER.
On May 22, HYBE released an official announcement on their social media platform Weverse that read, "BTS 2021 MUSTER SOWOOZOO will be held as an online live-streaming event. We look forward to your enthusiastic interest in BTS 2021 MUSTER SOWOOZOO, which will be held in celebration of the 8th anniversary of BTS and ARMY. "
The concerts will be held on June 13 and June 14 in South Korea which will be a world tour version – including their foreign language songs. Additionally, it was informed that an in-person performance will be held concurrently with the online event if seat spacing guidelines that comply with government venue COVID-19 control measures are determined. It will be informed as the situation develops.