May month is full of excitement. Grammy-nominated group BTS will release their second English 'Butter'. As the anticipation grows, so does the intriguing promo content leaving the fans wondering what kind of sound BTS will explore as they have never restricted themselves to one genre or sound. After unveiling the first concept clip teaser poster, the concept clips featuring RM and Jungkook,  Jin and Suga, the last set of clips feature members J-Hope, Jimin, and V.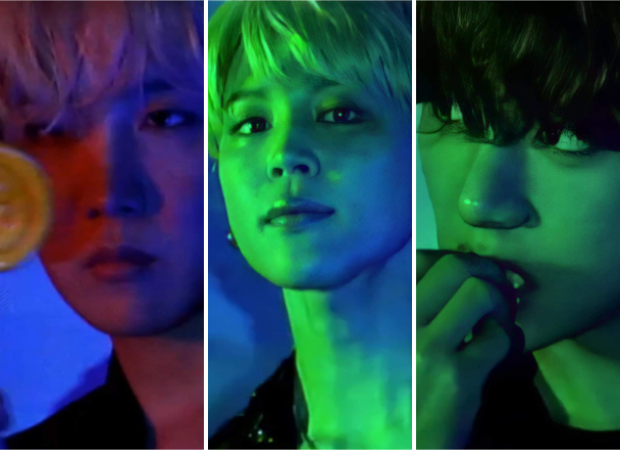 The newly released clips are a follow-up of previous concept videos that show old-school-themed house parties. J-Hope is seen swaying to the rhythm of dance-pop beats with a lollipop in his hand which he eventually breaks into pieces. Flaunting his new blonde hairdo, he leaves a strong vibe. As another clip unravels, Jimin, who is dressed in all black with a shimmery look, is drinking cola from the bottle while flaunting some grooving footsteps. Meanwhile, V, who is all dressed in black, is grooving while enjoying gummy bears which he eventually spills on the floor.
#BTS #방탄소년단 #BTS_Butter Concept Clip – 제이홉 (j-hope) pic.twitter.com/eexUmvzaZb

— BIGHIT MUSIC (@BIGHIT_MUSIC) May 5, 2021
#BTS #방탄소년단 #BTS_Butter Concept Clip – 지민 (Jimin) pic.twitter.com/Q0oGlsarfW

— BIGHIT MUSIC (@BIGHIT_MUSIC) May 5, 2021
#BTS #방탄소년단 #BTS_Butter Concept Clip – 뷔 (V) pic.twitter.com/UDWyGcBOZN

— BIGHIT MUSIC (@BIGHIT_MUSIC) May 5, 2021
Once again, BTS has sampled music – this time the beats are a song 'Physalis Peruviana' from Art Against Agony's 2020 EP 'Solanaceae'. Released in 2020.  All three clips have a retro-esque vibe to them. The props used by the members were earlier teased in the poster. The amalgamation of neon lights with groovy beats and old-school feels might directly be projected in the music video; Or maybe not. Sonically, we are yet to see what 'Butter' might sound like. If there's anything we know about BTS, their teaser posters and actual sound are often different from one another making the discussion around music quite interesting.
The promotional schedule began on Sunday and will see multiple concept clips, teaser photos, and music video teaser from the band.
BTS will release their new single 'Butter' on May 21. It is a dance-pop track brimming with the smooth yet charismatic charm of BTS. This song is the second English single following 'Dynamite' released in August last year.