Whether it's love or friendships, fights or heartbreaks, Bigg Boss OTT has everything to serve on the plate. In the past week, we witnessed Akshara Singh and Pratik Sehajpal's and Neha Bhasin and Millind Gaba's connection being dissolved. Post which Pratik made a connection with Neha and Akshara made the connection with Millind. Post which, a lot of heated arguments and nasty fights took over the house.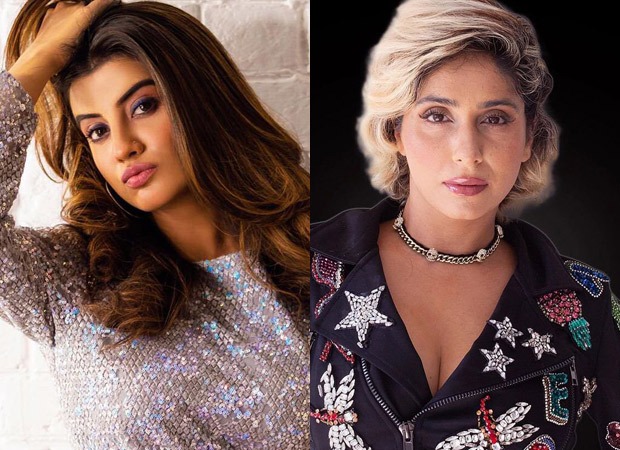 While Akshara's Singh and everyone felt that she was betrayed by Prateek, a lot of misunderstanding and quarrels also happened between Akshara and Neha. While Akshara and Neha sat together to and sort out things, they also discussed Pratik's game plan. Akshara commented and tried to hint at Neha that Pratik has been using her for his game plan. The conversation was followed by Neha revealing the things Akshara said to Pratik.
After that on the next day, Bigg Boss announced a task called 'clock task' where they had to spend 30 minutes calculated based on their presence of mind. While the other contestants had to distract the ones performing the task. As the turn of Akshara and Millind's connection came to perform the task, Pratik came in and confronted her on the comment she made upon him. Listening to this Akshara gets shocked as Neha promised heer to keep the things confined. Pratik, on the other hand, said that Neha is his connection and is bound to tell him.
After which Akshara was having a conversation with Nishant Bhatt and Moose Jattana and Pratik jumps in to clarify with her on the matter. To which Akshara replies that she is in no mood to clarify anything to anyone and the audience will get to watch whatever is the truth. To this Neha Bhasin also jumps in and puts her hand pointed towards Akshara.
Seeing this Akshara gets triggered and screamed at Neha. Akshara tells her, "You leave, don't shout at me. I won't tolerate it. I asked not to tease me because I am not in the right frame of mind." Continuing this  Neha Bhasin summoned her to continue fighting and then the Bhojpuri actress replied saying, "You will be whatever you are at your home, and even I have earned a name for myself and have entered this house. Aa na aa naa, kya hota hai?"( What does this you telling me to come to you means?).
And as the fight continues, Akshara warns Neha Bhasin to mind her tongue and calls her "badtameez aurat" (disrespectful woman). She lost her cool and asks her to treat respectfully. She further tells Neha, "Get lost, I will not tolerate anything anymore. I have given enough respect but not anymore." Neha also made Akshara recall the times when she spoke ill of her.
After this Akshara leaves from there and sits with her connection  Millind Gaba who confronts her. Millind tells the Bhojpuri actress to not let such things affect her in anyways. Akshara was recalling her incident with Neha and says "Haath dikhaakar baat kar rahi thi Neha. Nobody can speak to me in this tone and it was important for me to react at that moment."
Also Read: Bigg Boss OTT: Nia Sharma condemns ageism on the show and has a message for Raqesh Bapat and Divya Agarwal