As Miesha Aiyer has been evicted from the Bigg Boss house due to less votes, host Salman Khan bashed Ieshaan Sehgal for not focusing on the game. Ieshaan and Miesha made headlines outside the house for their love story in the show, which began in just a few days after the show began.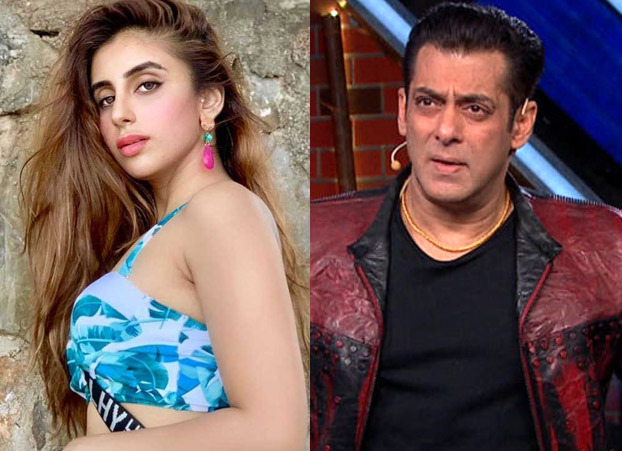 In an interview with a tabloid, when asked about Salman's words, Miesha said that she wouldn't have done it any other way as both Ieshaan and she were very real, and if they went some other way it would look very fake.
In Sunday's Weekend Ka Vaar episode, we see Salman questioning Ieshaan about Miesha's eviction.
Ieshaan said, "Sir, I am not feeling good at all. How can I? I was closest to her in the house. She is now out of the house." To which Salman replied, "Kya expect kar rahe the Ieshaan, kaun jaega? Pichle do hafto se samjha raha tha mai ki aaplog kuch nahi kar rahe. Abhi romance ke bal ke upar to nahi chalta na ye show bhai? Wo added hota hai. Ye bhi nahi ke aap logo ke romance me kuch aisa fun tha (What were you even expecting, Ieshaan? Who would be voted out? I have been telling you guys for the past two weeks that you guys are not doing anything inside the house. This show doesn't run on romance. Not that there was much fun in your romance even). You were not mixing with anyone."
Salman further added that, "You stay in the house, impress the audience and one of you will win the trophy. Did we ask Miesha and Ieshaan to get it on their own.  All these are useless. We do not control what you do, how you do it, what you say. This is your show, if it works, you get the credit. If it does not, you get the blame as well. Why do you blame the creative team? The team gives you tasks and rules, not scripts. We do not have a VFX shop here that we'll show something from different what you actually did."
As double eviction was going to happen, Salman then announced that Ieshaan has got the least number of votes and will have to walk out. He exclaimed that he can now go to his love Miesha. He added how he warned him and asked him to play the game with sincerity instead of spending all his time with Miesha.
Also Read: Bigg Boss 15 – Ekta Kapoor slams Shamita Shetty for not giving a befitting answer to Umar Riaz