Bollywood actor Arjun Kapoor has been pushing his body to the hilt to achieve the desired physique and his hard work is showing results. Arjun who has battled obesity is currently in his best shape. On Tuesday, the actor took to his Instagram stories to flaunt his abs.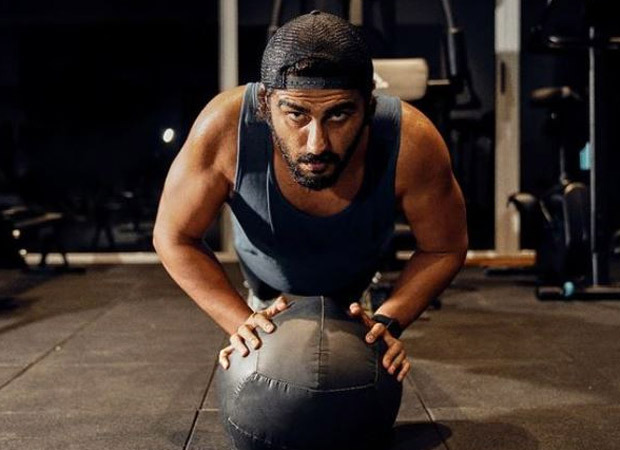 Arjun took to his Instagram stories to share the boomerang video he shot in his room. He is seen lifting his T-shirt to show off his abs. "Biscuit aa gaye wapas chai lana zara," he joked as he flaunted his abs. In his next story, he went shirtless and flaunted all six of his abs. "Actually biscuits ka full packet ready hai ab bahi log…Toh party kare???" he captioned the second boomerang video.
Arjun Kapoor had recently travelled outside Mumbai to do two intense boot camps with his trainer Drew Neal. "I'm in a good space right now trying to push my body as much as possible so that I can be the best version of myself. I'm a work in progress and I will always be one. I have no shame in admitting that given my condition, I have to work twice as hard than others. It is what makes my resolution even stronger and I'm currently thriving in this feeling," says Arjun, who has been getting widespread love from every quarter due to his physical transformation.
"In the last three months, I have managed to do two boot camps with my trainer Drew Neal. He has taken me out of the city and we have spent over two weeks, per boot camp, trying to achieve the best results. I'm only thankful to Drew for believing in me and for motivating me to reach higher," he added.
Arjun's massive physical transformation will be evident from his new films like Ek Villain 2, Kuttey, among others.
ALSO READ: Arjun Kapoor to reveal how he transformed physically through social media chat sessions!