10 years ago, Bollywood got a boost on this very day, with the release of Delhi Belly. Produced by Aamir Khan, it starred Imran Khan, Vir Das, Kunaal Roy Kapur in leading roles and told a crazy story. The film stood out and generated curiosity over its adult content and for being a rare mainstream Bollywood film in this genre and space. Surprisingly, despite being partially released in Hinglish, no-interval rule and in-your-face toilet humour, the film was loved for its taut script and execution. The music was another USP that also helped in upping the hype.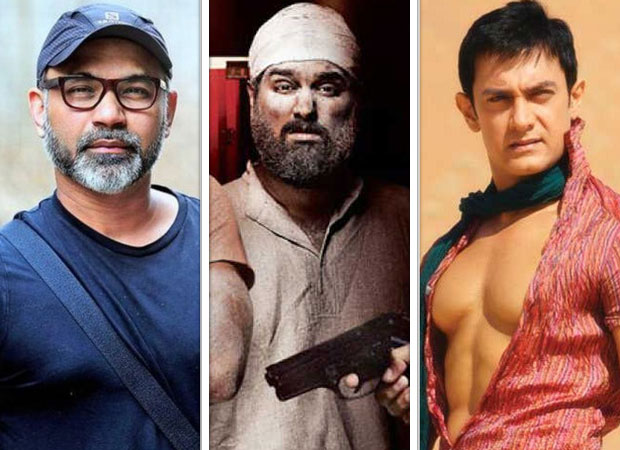 As the film completes 10 years today, its director Abhinay Deo in an exclusive interview to Bollywood Hungama spoke about how he came on board, why Aamir Khan couldn't play a part, the feedback he got, how the CBFC surprisingly didn't play spoilsport and a lot more.
It is common knowledge that Akshat Verma had written the script and he had sent the script of Delhi Belly to Aamir Khan Productions. Could you tell us at what stage you got involved in the film?
So Akshat Verma and his partner Jim Furgele had come to India to show the script to different production houses. He had given it to almost everybody and one of the last places that he went to was Aamir Khan Productions. He left the script with them and he went back to Los Angeles (LA). Now it was lying on a pile of 200 scripts. 2 days later, Aamir was getting ready to go somewhere. Kiran was sitting and she just happened to pick the script. She started reading it and began laughing. Aamir asked her, "Kya padh rahi ho? Sunao". And she started reading it aloud and then both couldn't control their laughter. That night, he called up Akshat and Jim Furgele and told him that he'd like to produce the film. He also told them to think of some director. Now here's the best part. Jim Furgele called and told me that they'd like me to direct their film. Coincidentally, a few hours later, I got a call from Aamir Khan's office, saying that Aamir wants to meet me for a film. I was not aware that Aamir wanted to meet me for the same film. Meanwhile, Jim mailed me the script from LA. I read it and the next day, Aamir Khan also gave me the same script. I was like, "The same script has come to me from two different places". Ultimately, everybody realized that it's the same script and that both parties thought of me.
The title was also very unusual. Whose idea was it to name it Delhi Belly?
It was Akshat's brainchild. Delhi Belly basically means loose motions. When most Westerners come to India and develop a bad stomach after eating something spicy, that's called Delhi Belly. Since it played an important part in the film, the title was apt.
In an interview with Bollywood Hungama some 9 years back, you had told us that many viewers in the Hindi belt called it 'Dilli Billi'…
Yes, that's how a lot of people pronounced it. And they were wondering what the meaning of this title is and why is the film so-called (laughs)!
Talking of casting, was Imran Khan the original choice?
It was not that Imran was not the original choice. Imran was just one film old at that time. I wished to cast those who came without any baggage and who were not huge stars. I wanted youngsters and that watching them, one should not expect what is going to happen in the film. After all, it's such a different film. Hence, we were thinking of multiple actors of a diverse range.
Is it true that Aamir Khan wanted to play the role of Nitin, which was ultimately played by Kunaal Roy Kapur?
Yes. At a very initial stage, he expressed a desire to play Nitin. I was thrilled. But the only problem was that Aamir was preparing for Ghajini (2008). So he was super muscular. I told him that this physique doesn't go with the character of Nitin. I wanted Nitin to be this pot-bellied person…
…Like how Aamir Khan was in Dangal (2016)?
Yeah, exactly like he was in Dangal. He made it clear that he would not be able to play such a person. So the idea was dropped.
Is it also true that Ranbir Kapoor was offered the film and that he declined?
He didn't decline the film but it didn't work out due to multiple reasons. But yes, he was also considered.
As per the trivia on the internet, the scene where Arup (Vir Das) shaves off his head was inspired by Aamir Khan's real-life incident. Even he had done the same after breaking up with his girlfriend…
I don't know about it. Let me tell you something. Many things that you saw in the film are inspired by the real-life experience of the writer and different people associated with the film. Of course, the Delhi Belly part was not inspired by any real-life episode! The names of many characters are common friends of me and Akshat in advertising. Akshat is a Delhi boy who went and settled in LA. Nitin Berry and Arup are actual names of real people from Delhi's advertising circuit.
I believe the film was shot much before its release…
Yes, it was shot in 2009.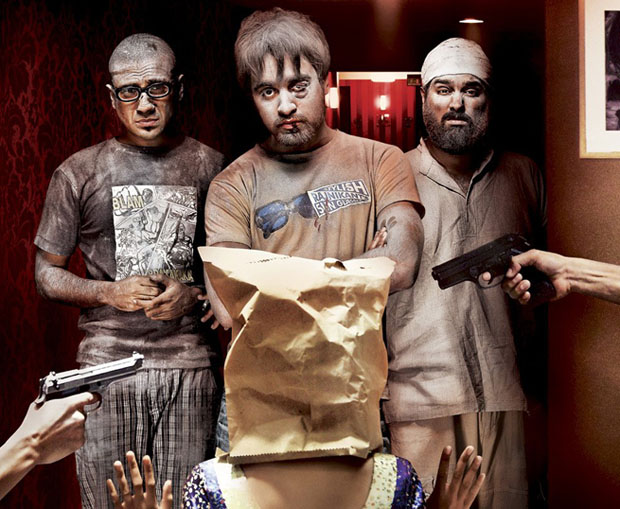 Another USP of the film were its songs. At what stage did these songs become a part of the film?
There were obviously no songs in the film when it was written. Me and music director Ram Sampath have been close friends for a long time and he has done a lot of work with me in advertising. So I was very convinced that Ram was the right person to do the background and the songs. Also, I was clear I wanted songs as background score which at that point was not a famous trend. Actually, this film ended up setting many trends! A comedy like this warrants some really superb songs. We went out and made some songs that were completely out of the box.
What kind of feedback did you receive for the film? I am sure there must have been polarized reactions…
Very polarized! There were those above 45 who criticized the film. I was told that, "Aise thodi log baat karte hai" and "Aise aap kisi film mein thodi dikha sakte hai". I wondered, "Kyun nahi dikha sakte?" In real life, this is how we talk and do things. Real life mein bhi pet kharab hota hai. Toh fir dikhaane mein kya problem hai? But the youth absolutely loved the film. The youngsters were enthralled with the film. And we had made the film for them after all.
I learned today that Delhi Belly released on the anniversary of your parents (Ramesh Deo and Seema Deo). What did they have to say about the film?
(Laughs) It was a coincidence that the film was released on their wedding anniversary. My father loved the film as he's a very progressive and a crazy guy himself. My mother had to say good things about the film as I am her son. But I saw her face and realized that she had not enjoyed the film. So not just from outside, but even in my own house, I received polarized reactions!
You also mentioned in an interview that "Aamir Khan sat in edits because he likes to go through every minute detail when in post-production". What feedback did he give?
So there was no precedent to this film. After the shoot was over, it was critical to get the balance right. We didn't want the film to look sensationalizing or obscene. So to get it right, Aamir and I sat on the edit 2-3 times. We had to do it so that the adult comedy, the language etc came out well. Aamir loved the film and hence, he enjoyed the process.
Do you mean to say that the duration of the film was reduced? What was the original runtime?
Earlier, the film was 112 minutes long. We brought it down to 99 minutes.
Delhi Belly was also unique as it was shown in theatres without an interval. How did the multiplexes and exhibitors react to this rule?
That is where Aamir helped out. The multiplexes make a lot of money from popcorn and samosa sales. Toh agar film se interval hi nikal jaaye, toh unka popcorn kaun kharidega? So they had objections but we finally convinced them. Aamir was involved in this process and so he managed to convince them.
Did the Central Board of Film Certification (CBFC) play spoilsport?
Not at all. In fact, the Censor board was very fair as we had asked for an 'A' certificate. We were one of the few filmmakers who told them, 'Please give us an adults-only certificate'. So that softened them and they said, 'Haan agar adult certificate hi chahiye toh fir rakho na sab. Kya fark padta hai'.
But you guys did face an issue over Delhi Belly's TV premiere…
Haan, woh issue toh hona hi tha. Hence, it never came on TV. Now, since the last couple of years, it has been released on Netflix where it has the perfect target audience.
In the last 6 years, the CBFC has become quite strict with adult content and is dubbed as 'Sanskaari Censor Board'. Do you think that in today's times, the CBFC would have been unfair to Delhi Belly?
See, people have oversimplified Delhi Belly. It is associated with abuses and adult stuff. I am sure that even today, the CBFC would have passed the film without cuts mainly because it is not a stupid, mindless film. It is a very well thought of and crafted film. It has humour and a lot of other elements which don't come under the 'objectionable' category.
You have revealed that you are making another film in the same zone. Could you give us more information?
I can't as it's still in the nascent stage. The scripting is going on. But I can tell you that it's the same genre. Of course, it has nothing to do with Delhi Belly but it's in the same zone and consists of madness and interesting characters.
You are also directing Aankhen 2. Could you give us an update? Will it go on floors this year?
It is on the backburner. Amitabh Bachchan is in the lead and we are supposed to shoot it in Europe. But due to the pandemic, we can't expect to shoot it abroad. Hence, we would be making it later.
Also Read: 10 Years of Delhi Belly: Vir Das reveals he gave five auditions in two years for the 'crazy' movie